Some photo's of cars I used to own. I had fond memories of most of them. If you click on the purple titles they will take you to more details of the car.
2018. 1996 Fiat barchetta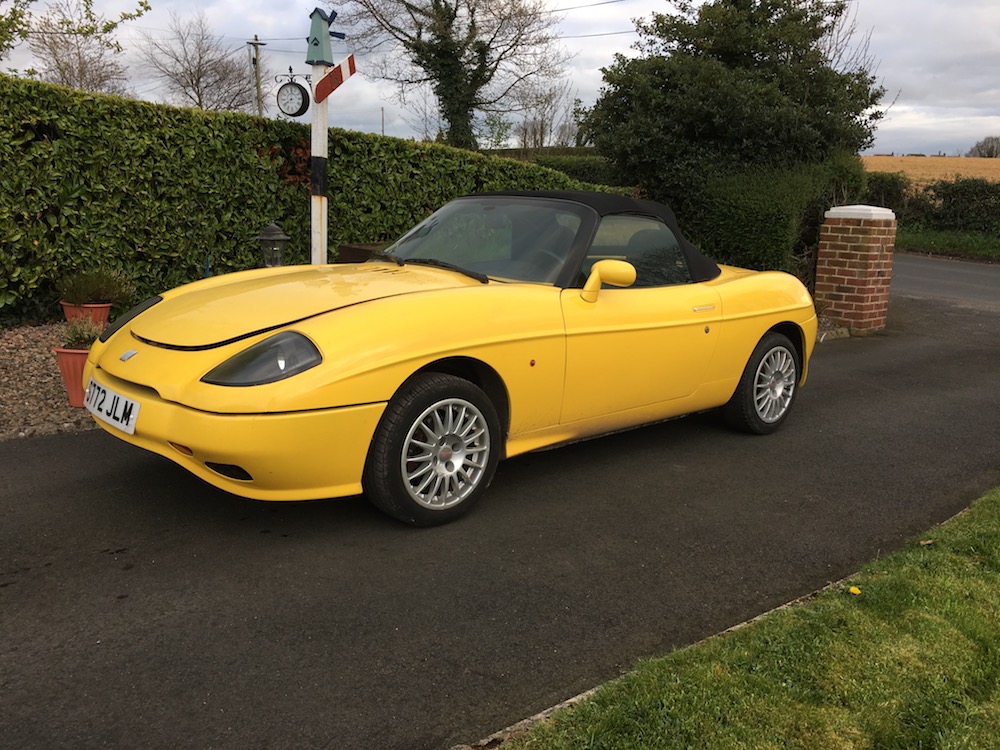 2015. 1965 Lancia Fulvia Berlina 1 of only 4 rhd cars left. Now living in Dublin and being well cared for.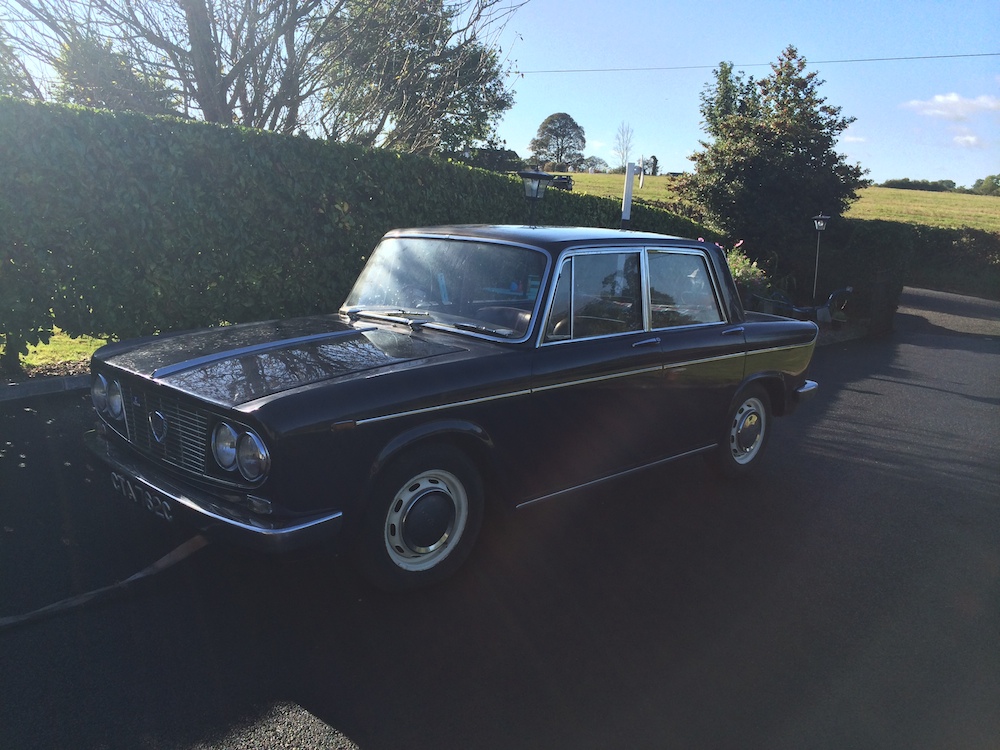 Lancia Flavia Vignale Convertible.
This was a 1967. A very rare car as it was the only one ever registered in Northern Ireland and one of only 3 RHD Vignale's left. Unfortunately I didn't have the time to restore it and new in my heart I would probably never get round to restoring it so best to let someone else bring this lovely car back to life
---
Fiat Panda 45
Restored this from the ground up to as new condition. It is believed to be the oldest Panda in the UK/Ireland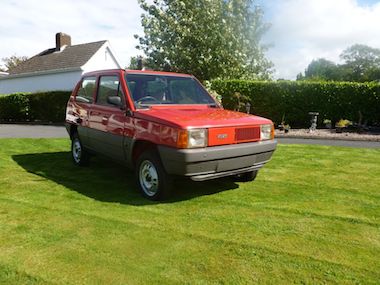 Fiat Coupe 20 Valve
I only owned this car a short time but it was a lovely handling car with the nicest steering of all the Coupes I have owned. I only sold it as the black Merc CE was to good to refuse.
Lancia integrale Evolution "Edizione Maranello House"
Sold on 24th of October 2011 this car was to be my final integrale resoration as I was planning to cut back on the cars. However I diceded to sell it so I could use the money to finish the rest of the projects and buy on major project. This was unigue in that it has special one off paint called Maranello House red. Only I have the codes for the paint. There was also lots of other personal features i had put into the car. Its always sad to see car go but this one I put a lot into. I do hope it is looked after for years to come.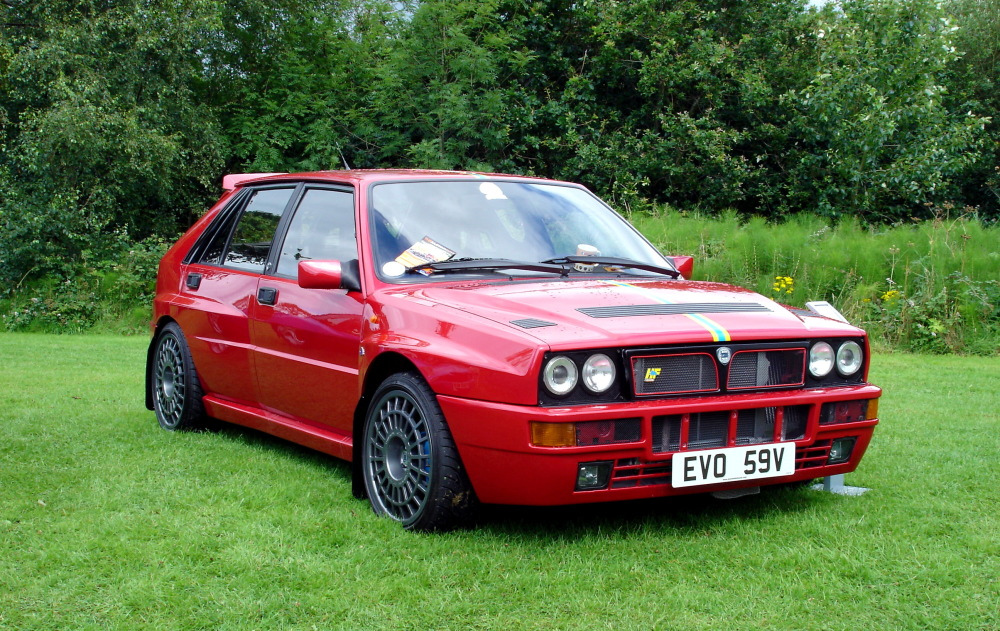 Fiat Panda 4x4 Sisley
Sold on the 23rd of July 2011. I wasn't really planning on letting this one go as with it possibly being the last NI registered Sisley and one of the first 500. However a good friend was after a car to restore and as its going to be at least a year before I get to it I decided to let it go. He promises to restore it to as standard condition as he can.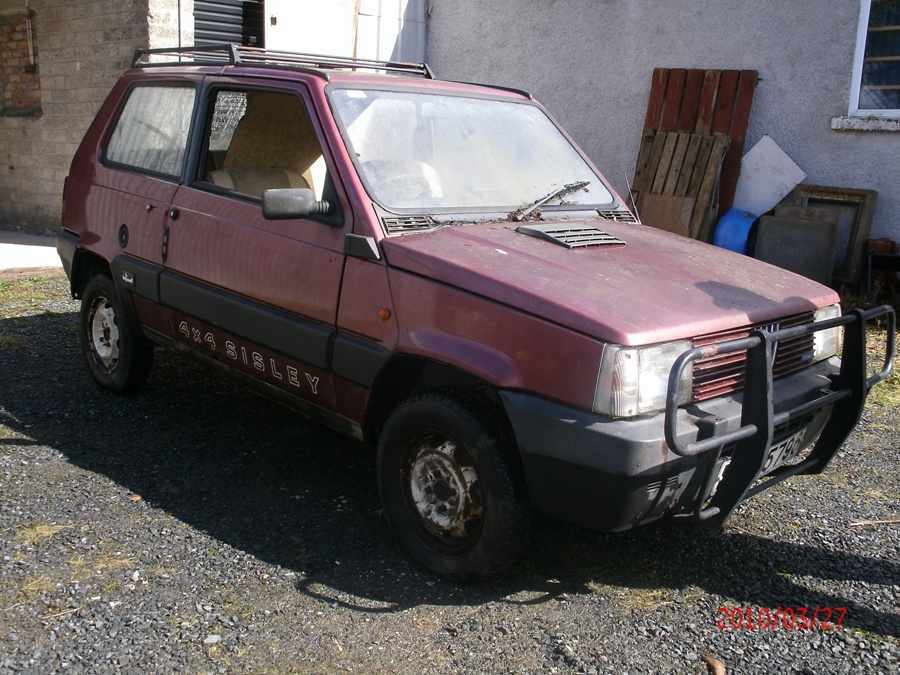 Alfa Romeo 155 1.8TS
Sold on the 31st of May 2011. After doing a load of work on it to use as my everyday car it ended up sitting at the house as I was using the Panda van all the time. So there was no point keeping it. I gave the new owner the 2.0 155 as well. I had to dig deep though to let it go as it was a lovely car to drive.
Alfa Romeo 155 2.0TS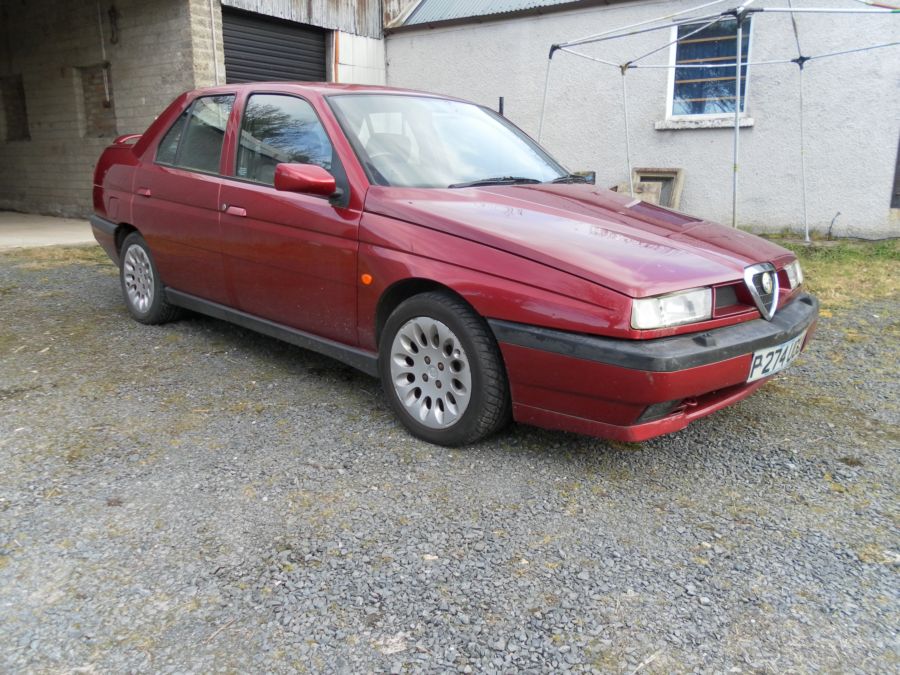 Fiat Cinquecento Sporting
This one was called lilly. I was intending to keep her for a while and did a lot of work on her but then an Alfa, 2 Panda's and a 126 came along and something had to go.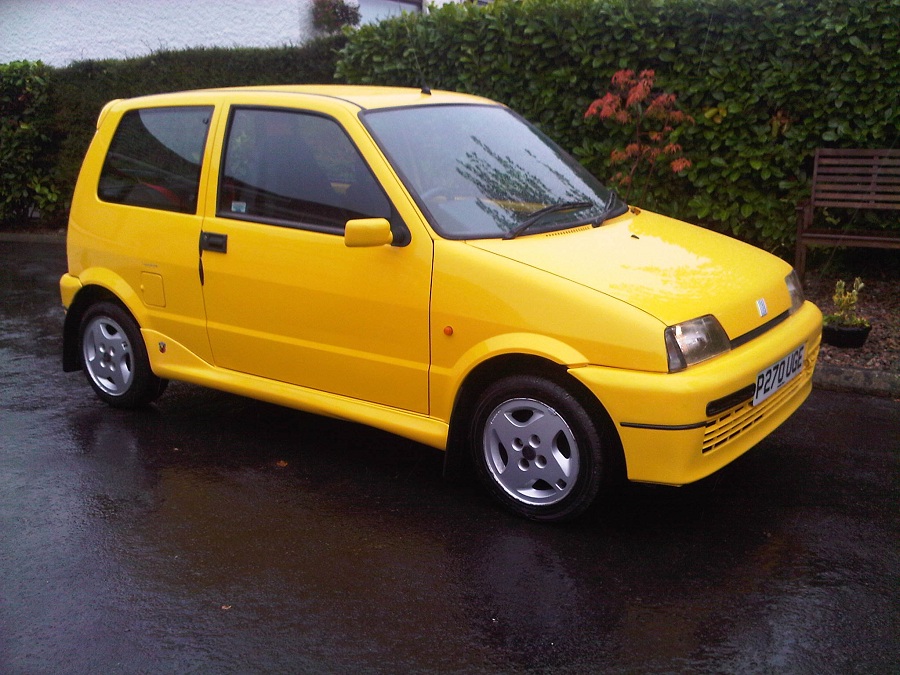 1984 Fiat Strada Cabrio. I bought this car with the greatest intentions of restoring it. Ufortunately things hanged at home and I was never going to get it done so passed it on to someone who will.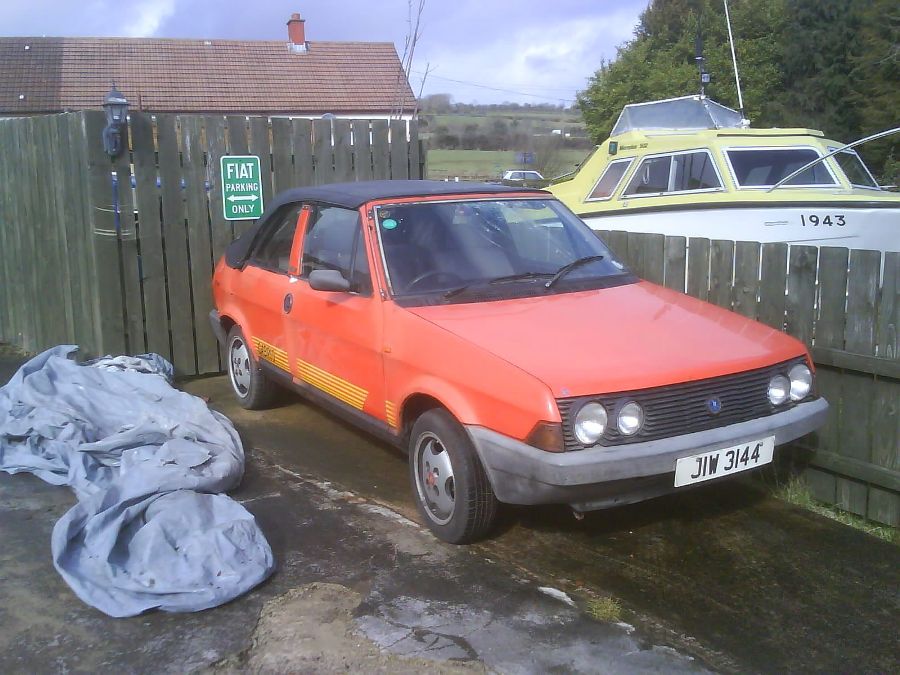 ---
Fiat Multipla JTD. An brilliant all rounder. I'll probably by another at some point.
---
Juppy the Fiat Panda 4x4 rebuild
1987 Fiat Panda 4x4. "Juppy" will be one of my biggest regrets selling. I had Juppy almost like new after putting a lot of work into him. This is a car I really will miss.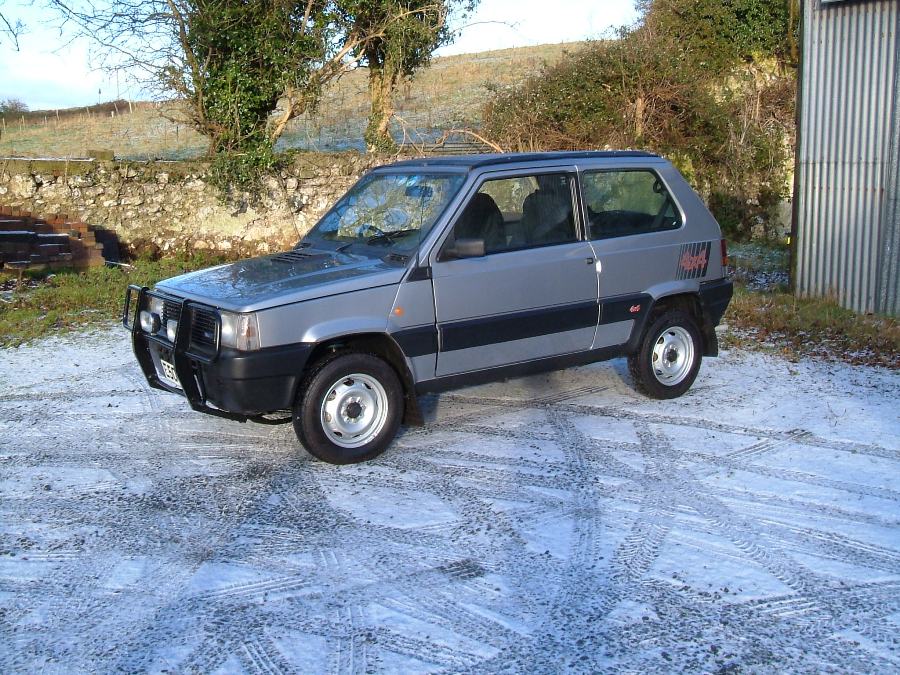 ---
Fiat Multipla ELX JTD. This was bought for parts for my silver one but it was to good to use for parts so I decided to put it back on the road. Unfortunately plans changed and it never got done so I sold it.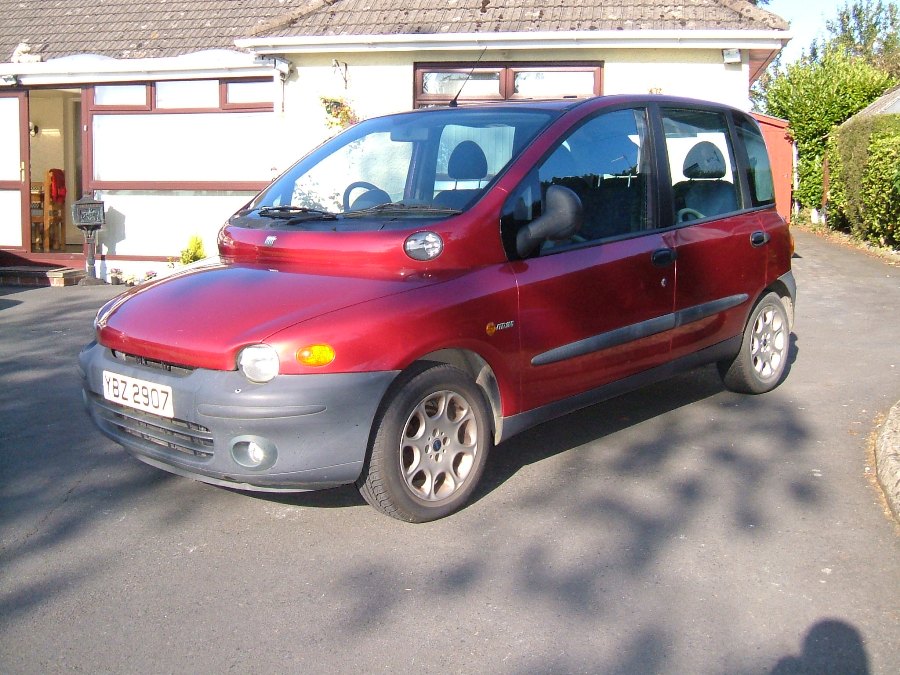 ---
Maserati 3200 GTA. Wanted to like this car a lot and couldn't find any fault not to like it, but just couldn't get comfortable with it. A bit like with the Fiat Coupes. Love the car's but never really got them. And the call of another integrale Evo was to strong.
---
Alfa 156 1.8 TS. Technically Lornas car but I was very fond of it to. It was a colour that everyone commented on. We only sold the car as Lorna needed an Auto. Another one we miss.
---
Fiat Cinquecento. I was given this car. It needed very little work to put back on the road but I just never got round to it.
---
Lancia Evo Works Martini replica
Lancia integrale Evolution Martinini rally replica. I got this car as close to the real thing as I could make it. And it was close. It had a few people fooled. Probably my biggest regret to date for selling a car.
---
Fiat Panda 4x4 Climbing. Bought this one brand new and I was lucky enough to get the first one to come into the country. A brilliant little car that proved to be excellent everywere when the snow came. I'll definately buy another someday.
---
1998 Alfa 156 2.4JTD. Another car owned for a very short time as I didn't really need it and at the time was thinking of buying a New Fiat 500 Abarth. But that's another story.
1998 Fiat Coupe 20 Valve. I only owned this car for 3 weeks and would have kept it a lot longer but no sooner had I bought it than my mate Nick decided to sell his Grey Alpine GTA and I couldn't miss it.
---
1995 Fiat Cinquecento Sporting. My 3rd one and a little car that has done the rounds round my friends to keep them going until they got other cars. You never know, it could end up bacl with me again at some point.
---
Steven Stewart who owns Mervyn Stewart Fiat/Alfa, the main dealer for N.I. Handed me the keys of this car for 6 months as a thankyou for the sales i have got them over the last few years. Boy was I chuffed when they did that. I was stunned to siilence. That's Des the Manager handing over the keys.
---
1980 Fiat 127 Sport. Spent 2 years restoring this car to as close to new as I could make it.
---
1984 Ferrari Mondial. My first Ferrari. 12,000 miles on it when I bought it.
---
1992 Red Lancia integrale Evo 1. The best handling car I ever owned. It was something else.
---
1993 Lancia integrale Evo 1. Loved the Evo's so much I had 3 of them.
---
1989 Lancia integrale 8v. Peter who bought it off me hill climbs it now.
---
1999 Fiat Coupe Limited edition. Only sold it to buy the Red Evo.
---
2006 Fiat Grande Punto 1.2. This was the first GP to ever be registered in Northern Ireland. We took delivery of the car 2 weeks before the official launch. My Wifes car.
---
Fiat Uno. I never seen a car with so many spiders living in it.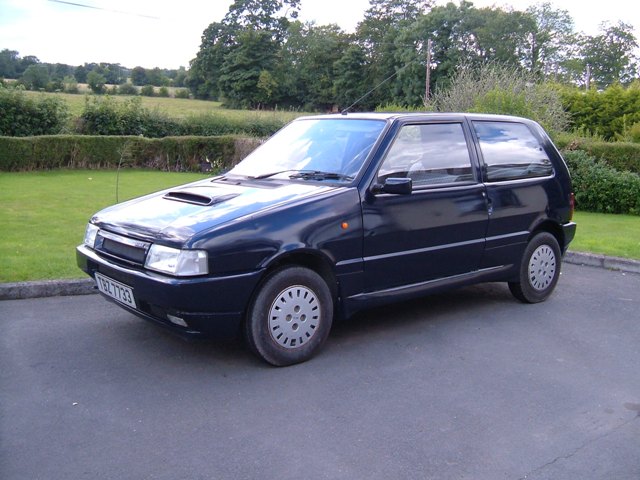 ---
1999 Fiat Punto Sporting.
---
1995 Fiat Coupe 16V. Great little car.
---
Fiat Tipo Sedicivalvole. A car I really regret selling now. It was so underated. It's off to Dulbin area soon.
---
1993 Alfa 146 2l TS.
---
1976 Alfa GTJ. I spent 5 years restoring this car from the ground up only to sell it to a friend the day it passed it's Mot !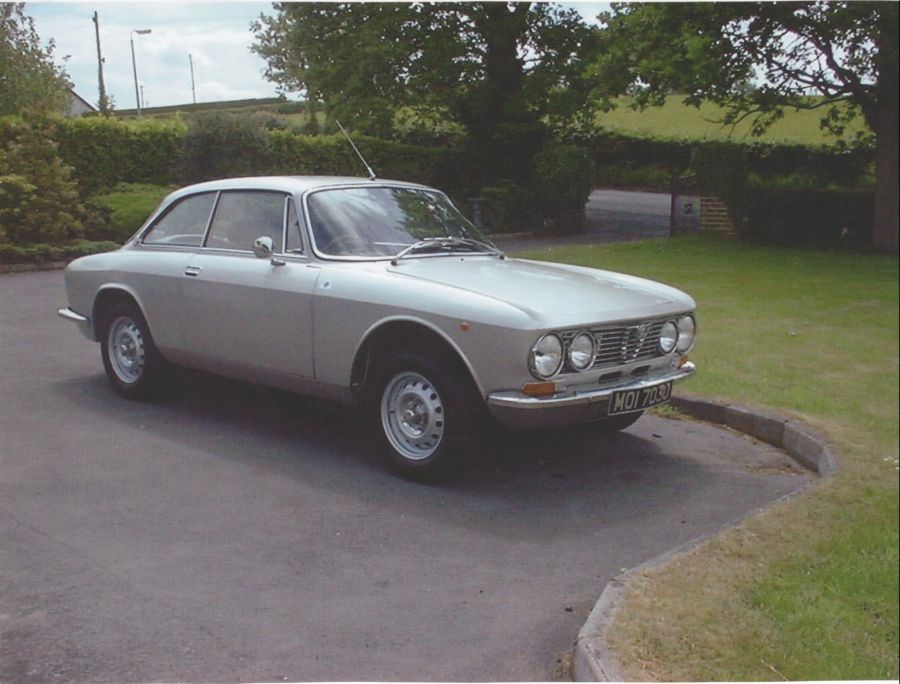 ---
1989 Panda 4x4 Sisley. This one went to my mate Neil in England.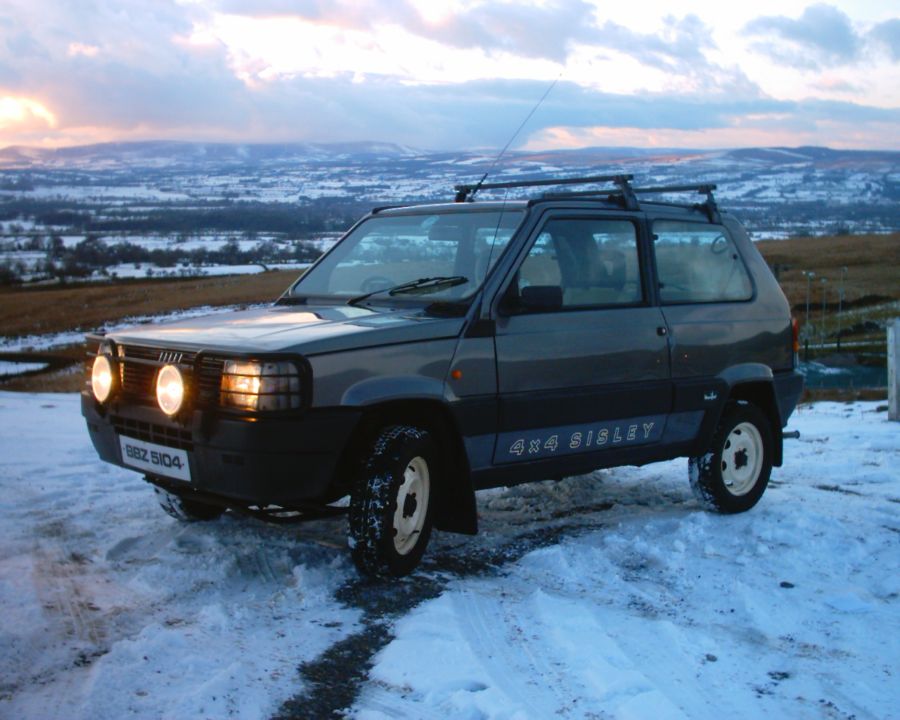 1989 Panda CL.
---
Alfa 155 2lt TS wide body.
---
1976 Alfa GTV 2000. Thought to be the first one brought into N.I.
---
1998 Silver 156 2l TS.
---
2000 156 2l TS. We also had a met red 98 but I can't find the photo of it.
---
1998 Fiat Marea 19JTD. Very quick for a diesel.
---
1993 Fiat Tempra SW. I liked it.
---
2000 Fiat Brava 100SX. Very clean little car.
---
1998 Fiat Brava 1.4. A car I just didn't like.
---
2 1995 Fiat Cinquecento Sportings. I've had 3 of those. Absolutely cracking little cars.
---
Alfa 75 3.0 V6.
---
86 Fiat Uno turbo. Blew the turbo 3 weeks after buying it.
---
1999 black Siecento Sporting and red Siecento Sporting. We bought them both together. WAZ 5924 and WAZ 5925. The red one was a horrible little car and neither a patch on the Cinq's.
---
1989 Fiat X19 Lido. It was very rusty when I bought it and I had to fully restore the body.
---
1990 Ducati 900ss. I'm not great on bikes but at least I didn't fall off this one.
---
1990 Uno 1.0. It was very clean.
---
1976 126. It only had 30k on it and the plan was to restore it but it was so rusty everywere I just couldn't save it. It's in car heaven now.
---
1983 Fiat 126. Stinkweed this one was called. It had weeds growing inside and stank of damp and that's how he got his name. I bought him for £25 and he drove home. I did fully restore him but the only pic I have of him almost finished is the blue one. As soon as I got him through the mot someone offered me money for him.
---
1983 Alfa 33 Green Cloverleaf. This one was the silliest job I ever decided to do. All I wanted to do was see if I could get it back on th road. It had been lying on it's side for years with water all inside it.
This corner was so bad I had to cut the entire bit out and weld in another whole corner.
I wasn't joking when I said the whole corner! That's on the trailer going to be painted.
Primed and ready for paint. Unfortunately I don't have a pic of it finished in it's Dekra yellow with black wheels

but it did get through the Mot first go and then was sold the week after. The guy who bought it wrote it off 2 days later. 8 months work driven over a hedge