25/05. Took the car to our clubs big annual event. The car looked well but I was feeling so ill I had to come home early which was a shame as I'd really been looking forward to this.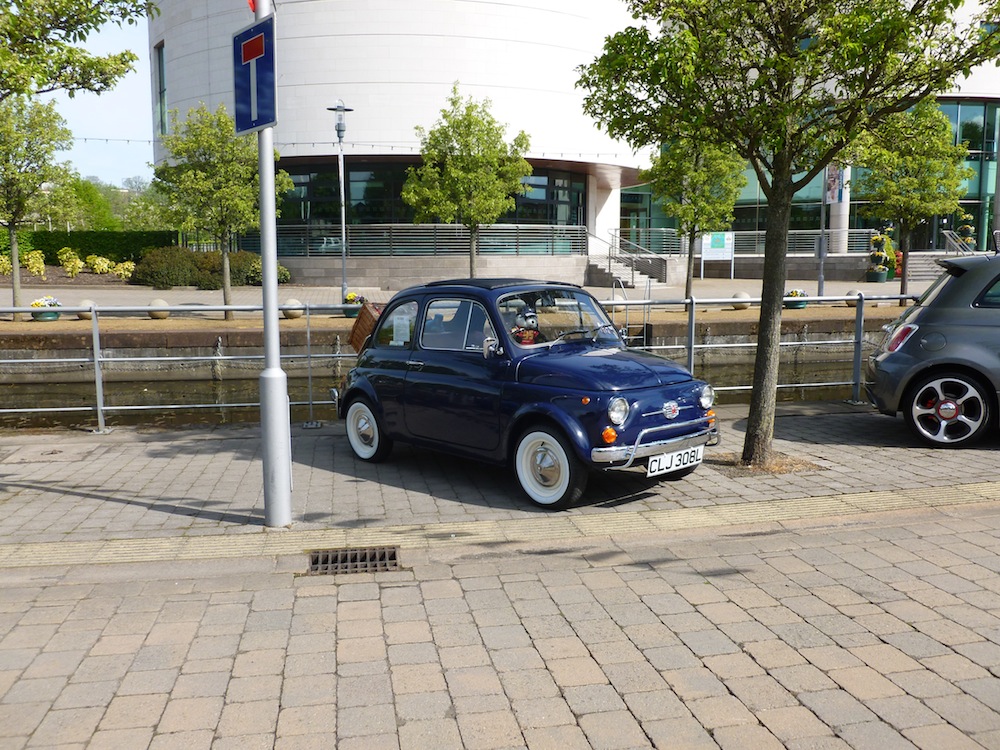 08/06. Off to Ballymena Car Fest today.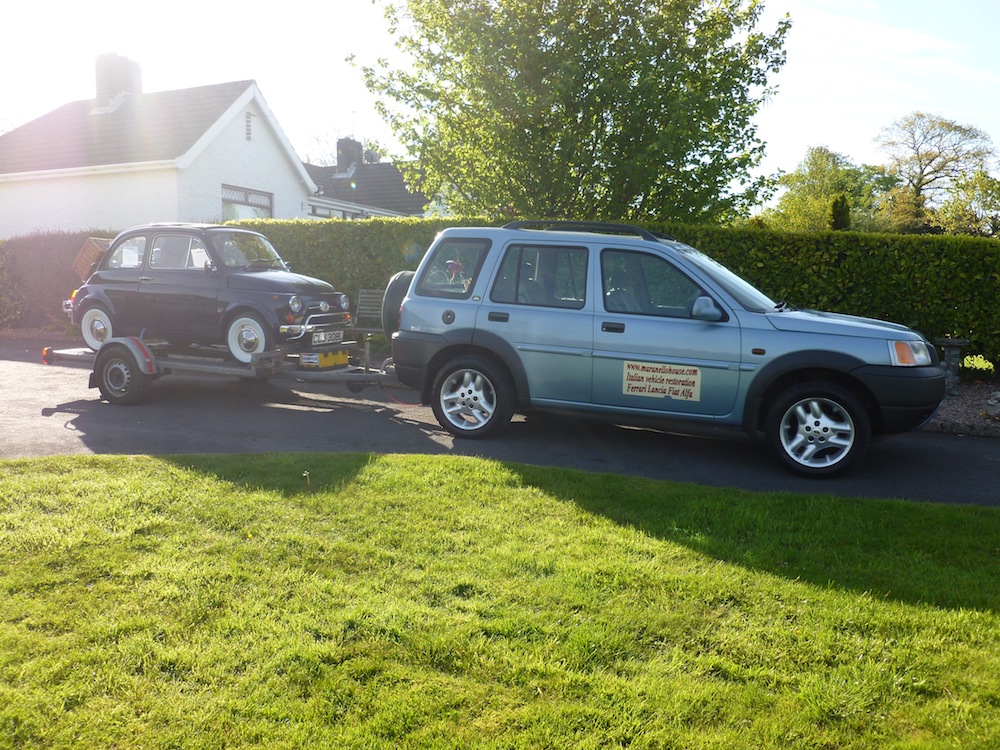 We had a terrific day and met up with a lot of friends i haven't seen in ages.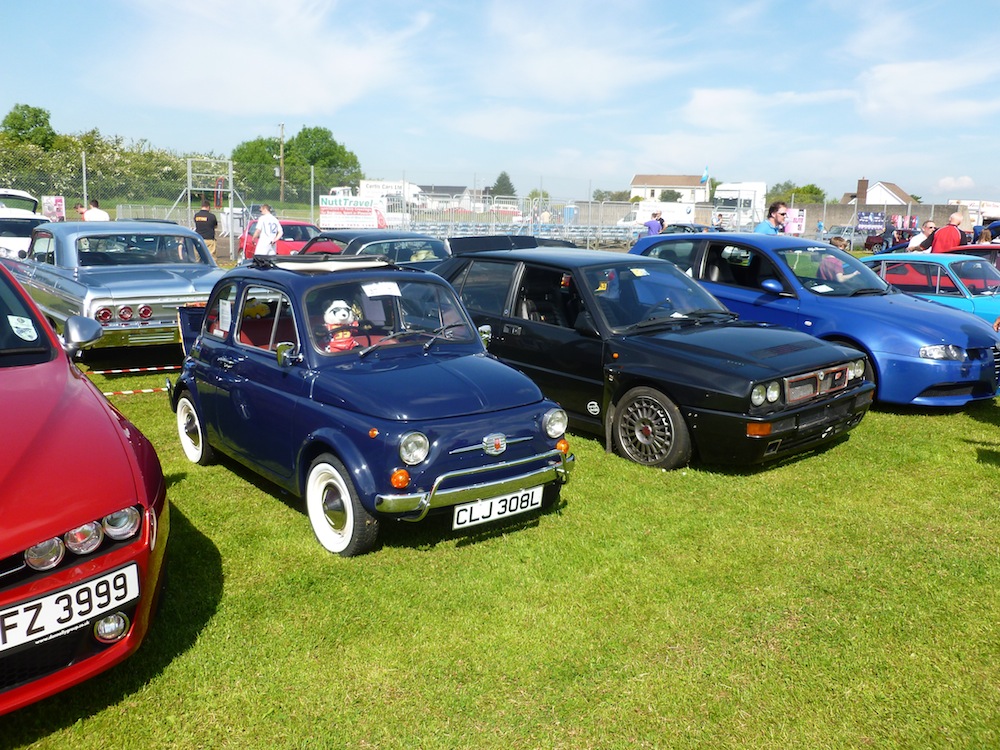 24/06. I replaced all the braking system over the last few days, all pipes, master cylinder, wheel cylinders and shoes. So now Luigi has breaks. The only real job I have left to do is do a rebuild on the steering box as its getting a bit loose and creaky.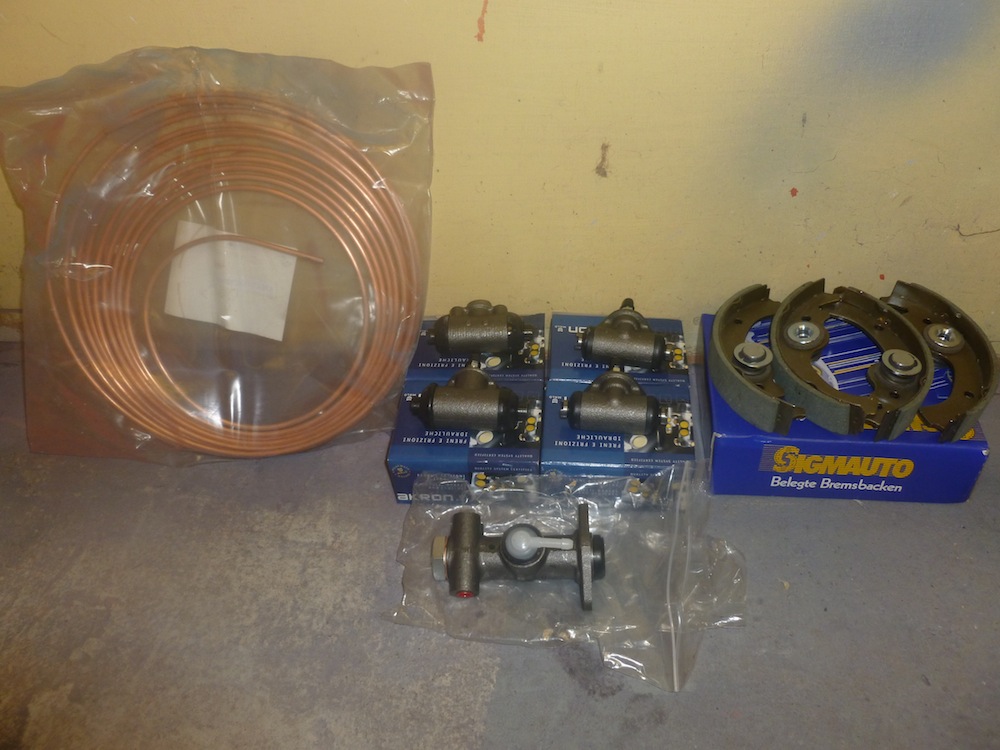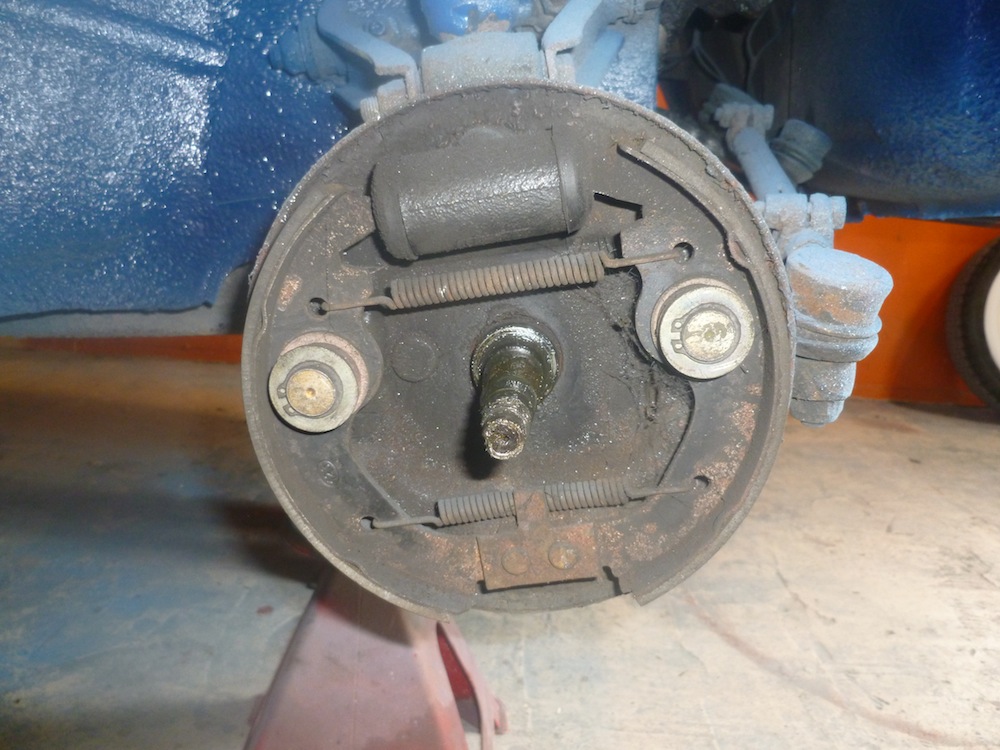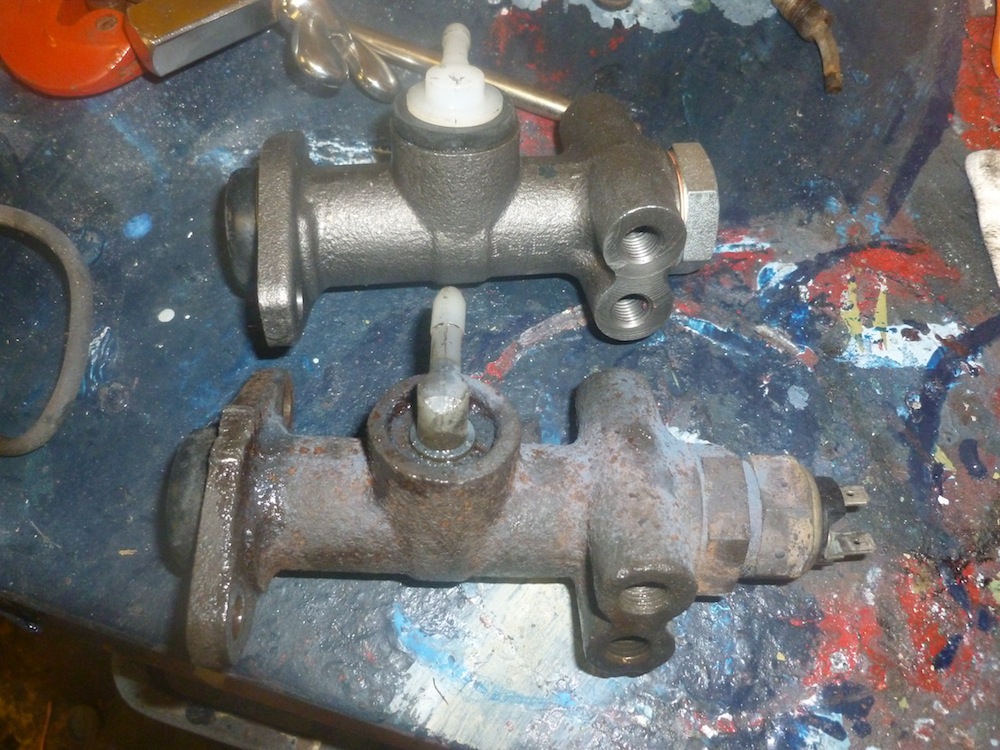 28/06. Warringstown Cavalcade and the weather for once was perfect. Only took the usual one photo.
And my Daughter wrote a poem for Luigi.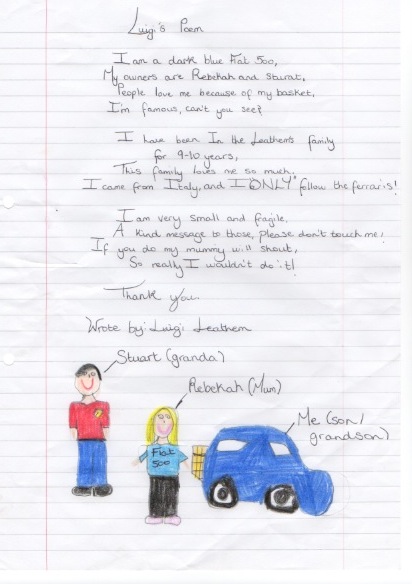 14/06/14. We haven't been to a show since last year so the kids and myself went to a local show. The weather was lovely, Luigi sparkled in the sun and we all had a good time.