Land Rover Defender XS
01/05/2014. The latest addition to the family. yes I know its another non Italian and it wasn't what I went out looking for but a deal was done against the G Wagen and I ended up with it. My intention was to take it as a trade in but not hang on to it. However after driving a few hundred miles in it, it has really grown on me to a point that it might be a keeper! It has been tuned by a company called "Alive" and has been fitted with Samco hoses for the turbo, EGR removed and a sporty filter. It's also fitted with uprated front and rear anti roll bars and 30mm spacers.
Inside it has Aircon, heated front screen and heated seats. Oh and it has 9 'leather' seats but only 7 are fitted.
This is it on the boat home.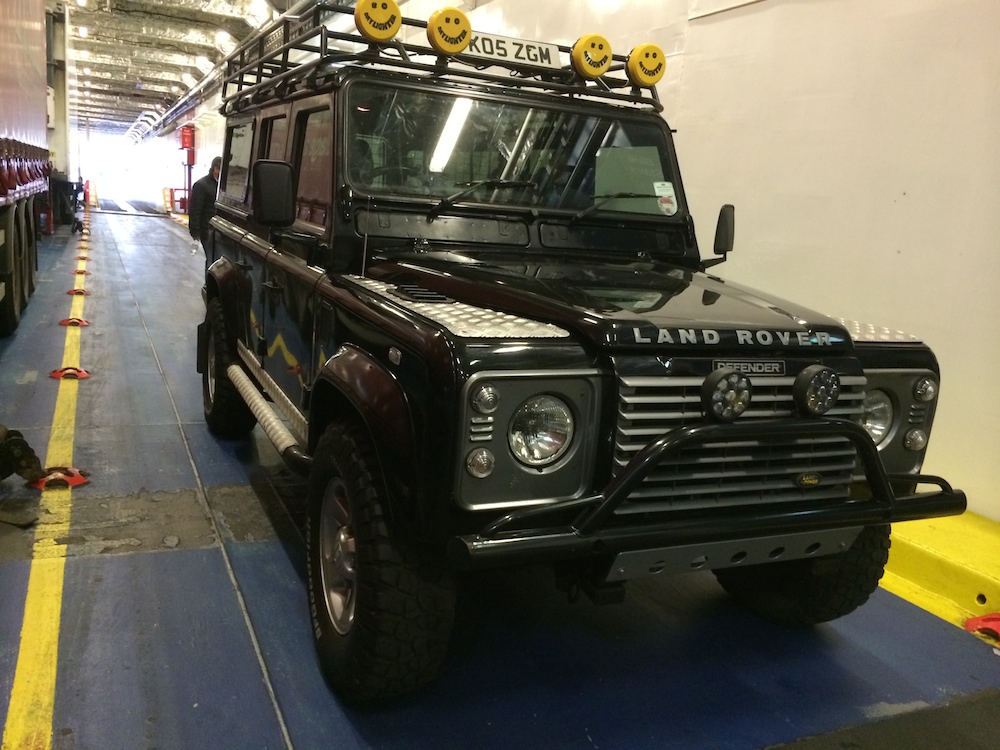 Home and in the drive, some photo's.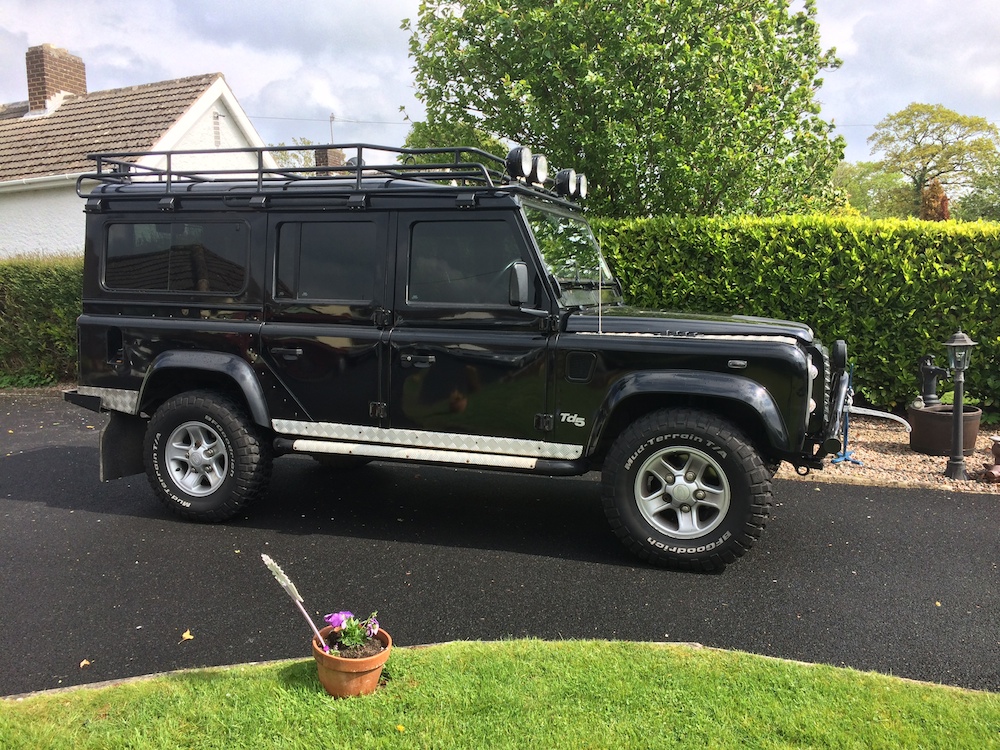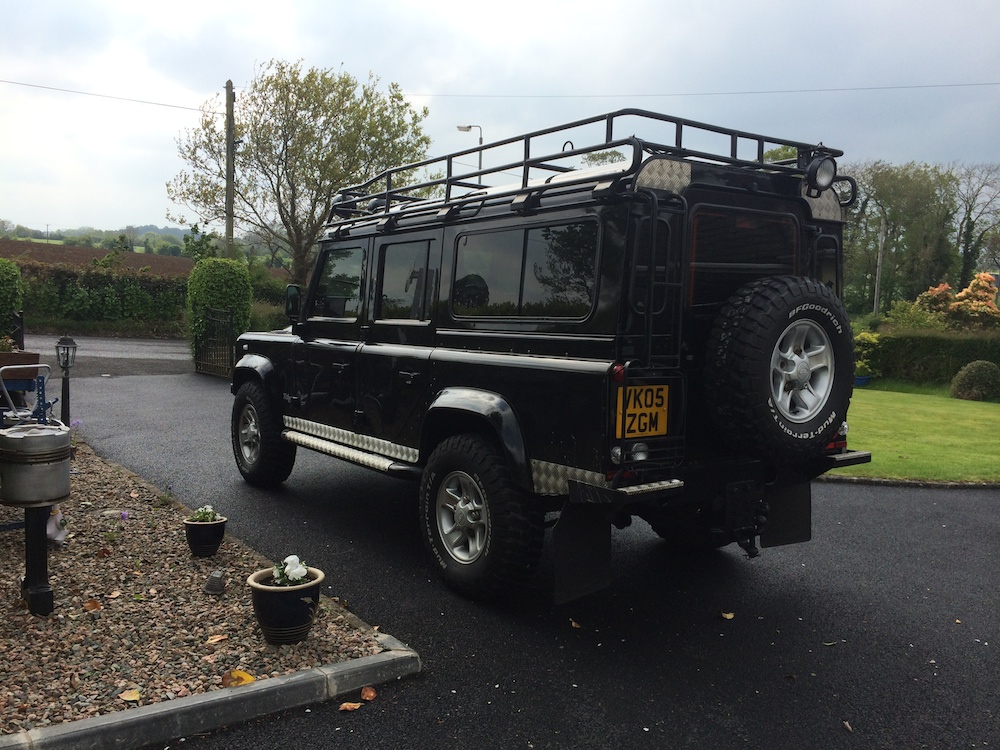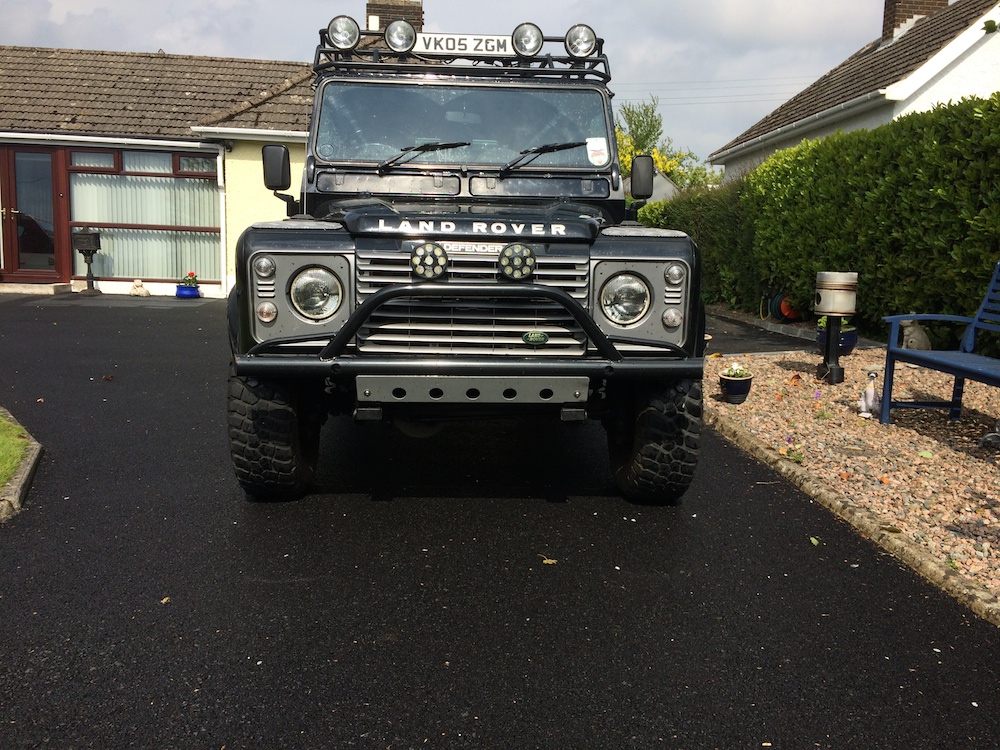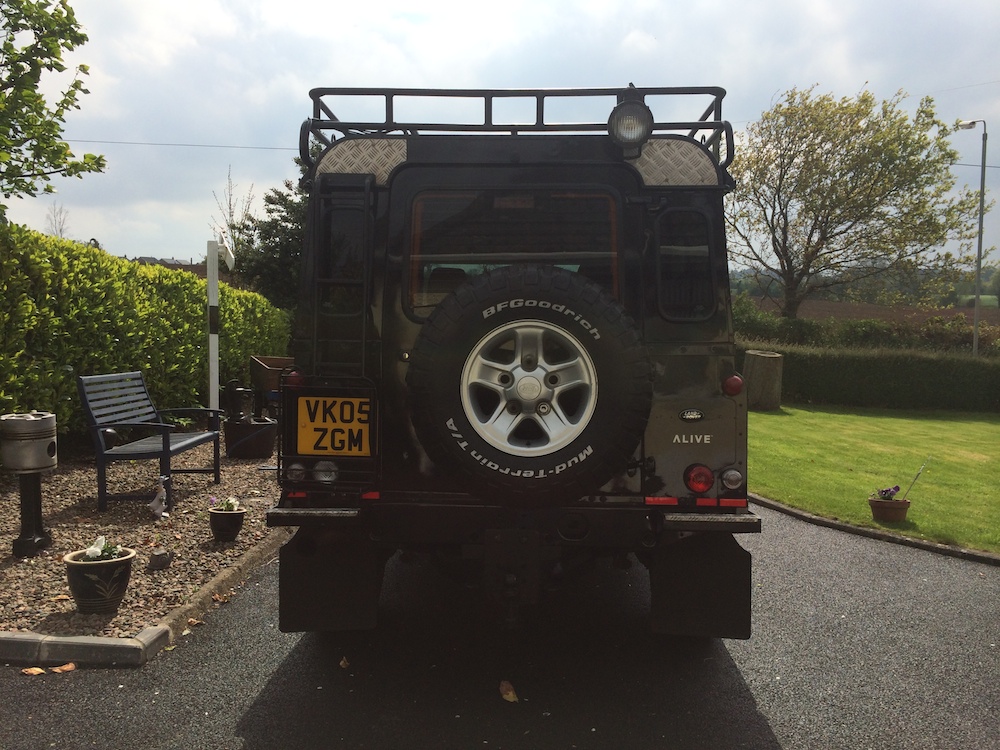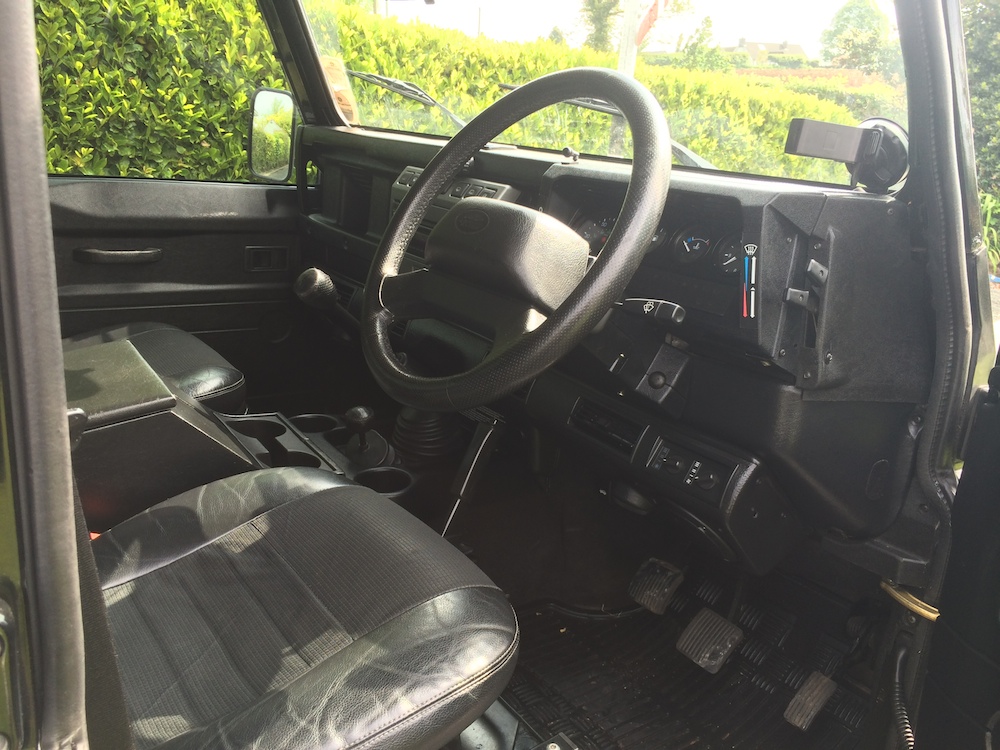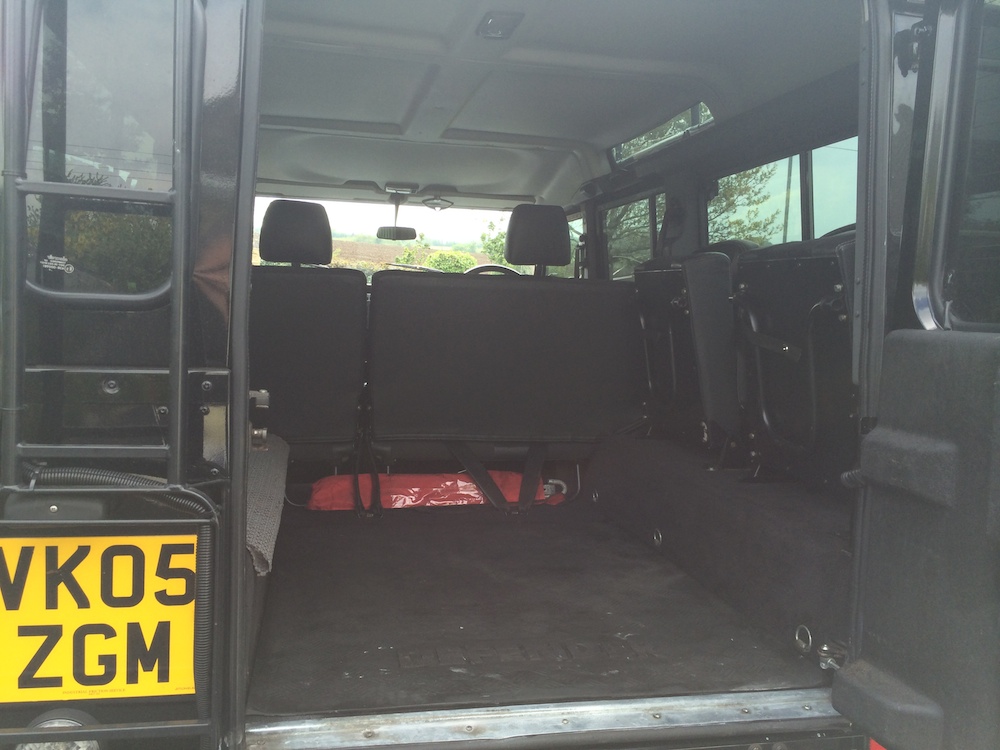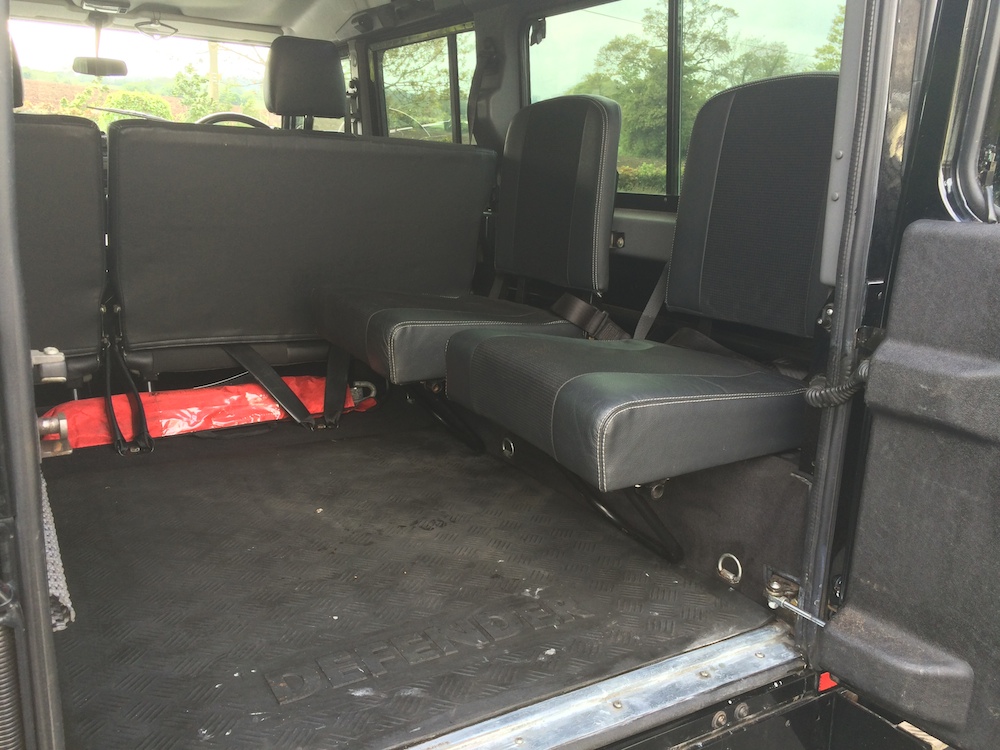 03/05. On the way home from lifting the car it started to rain and,,,,,, the wipers didn't work, well actually only the important drivers side one

Turns out the spindle was broken and needed replaced. So it was a trip to BLRC to get a new one.
The problem though is that the entire top half of the dash has to come off to get to the spindles. It takes a while to do specially if you have never attempted it before.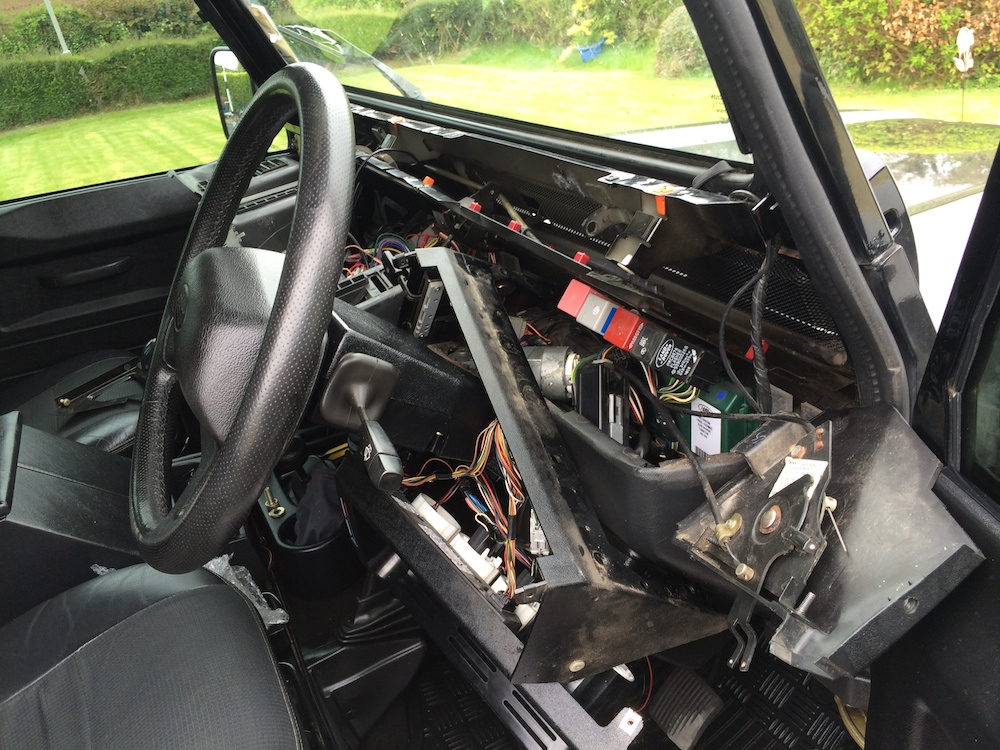 Only then can you get to the spindle and pull it out.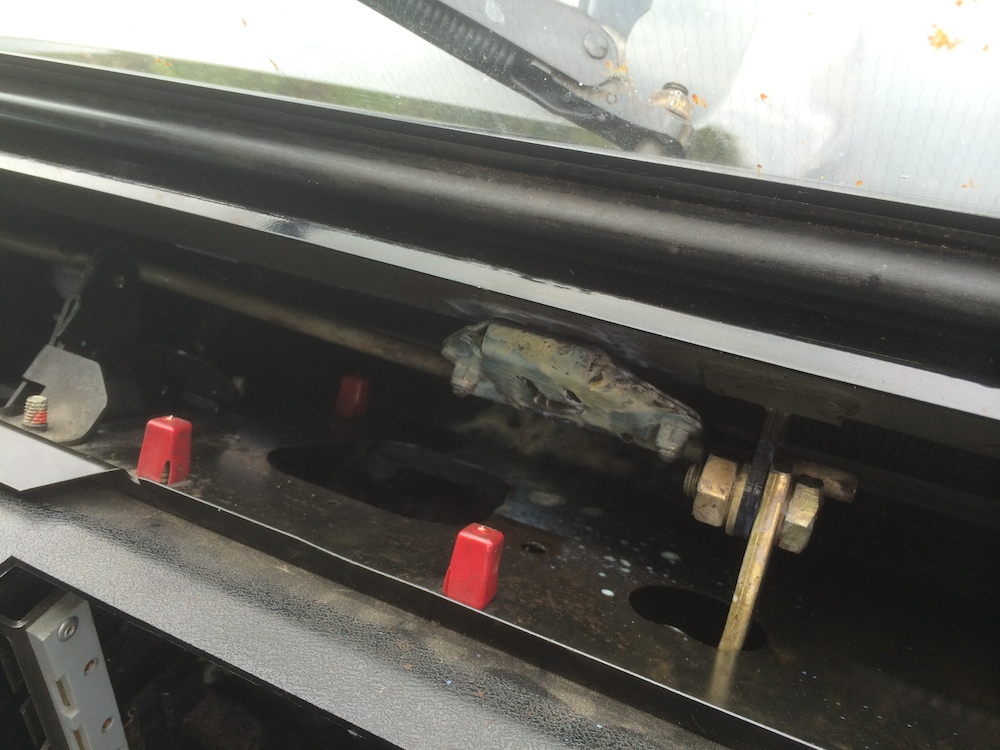 Old and new spindles. The old one had clearly been on its way out for some time as the teeth were well ground away.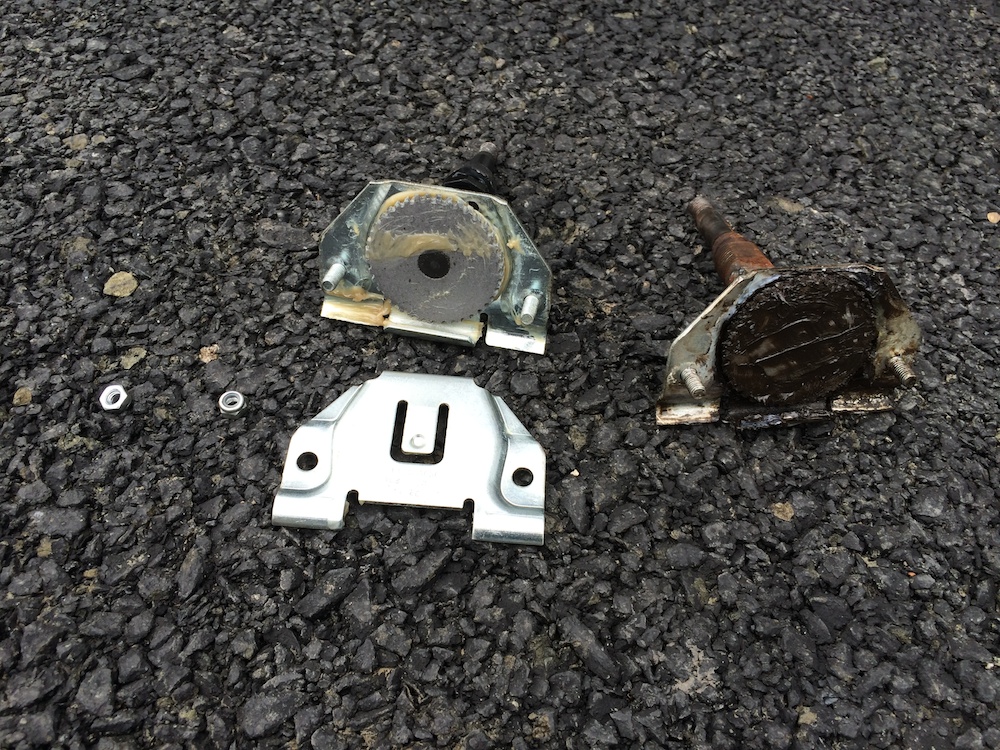 3 Hours later all was well with the world again, and while the dash was out it gave me the chance to fix the radio which kept falling out on the way home and connect up the USB socket charger the wasn't working.
10/05. The car is a little noisier than I would like, yes I know its a Defender but still, always up for a challenge I'm going to see if I can find a way to quieten it down even a little. On checking the floor has NO sound deadening at all !!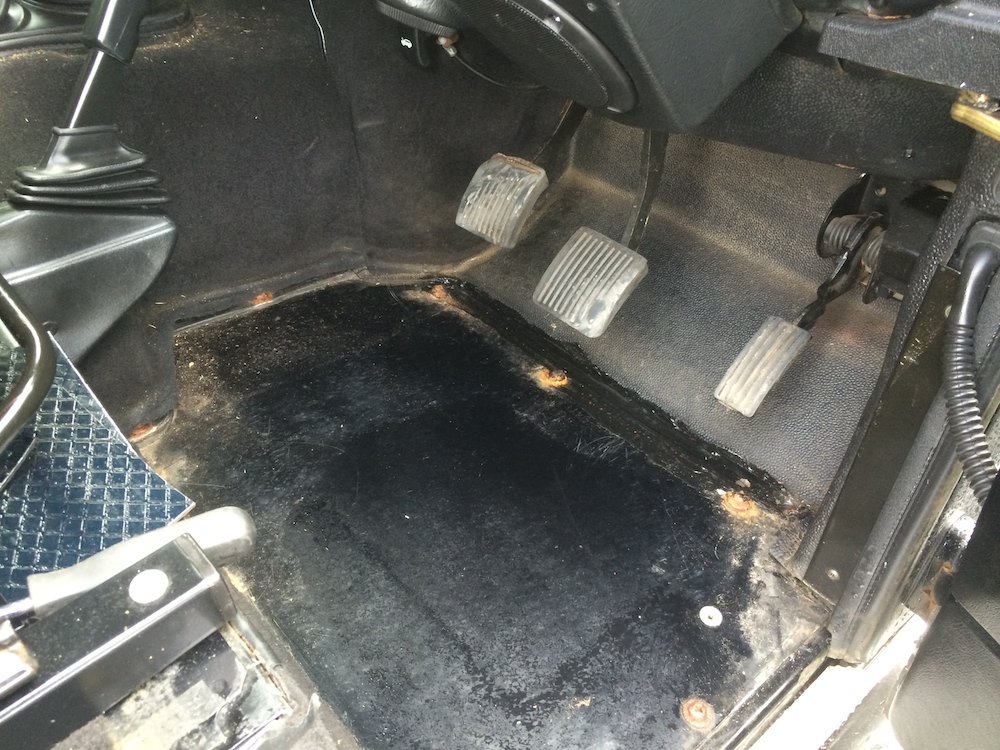 So down to my local motor factors for some big sheets of the stuff you can mould with a heat gun to get it into the right shape. I've used this stuff before and it works well. I only did the footwells for now but will be continuing the theme throughout the car as time and cash allows.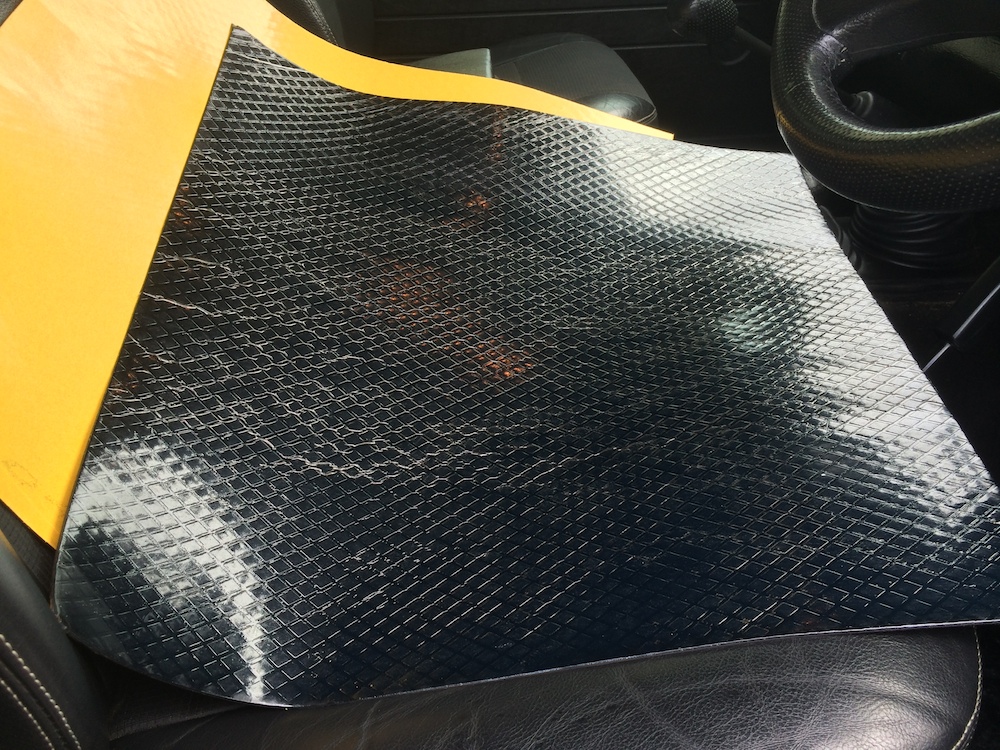 30/05. I spotted this during the week, the fuel filter housing has snapped from its bracket. Apparently this is quit common on Defenders.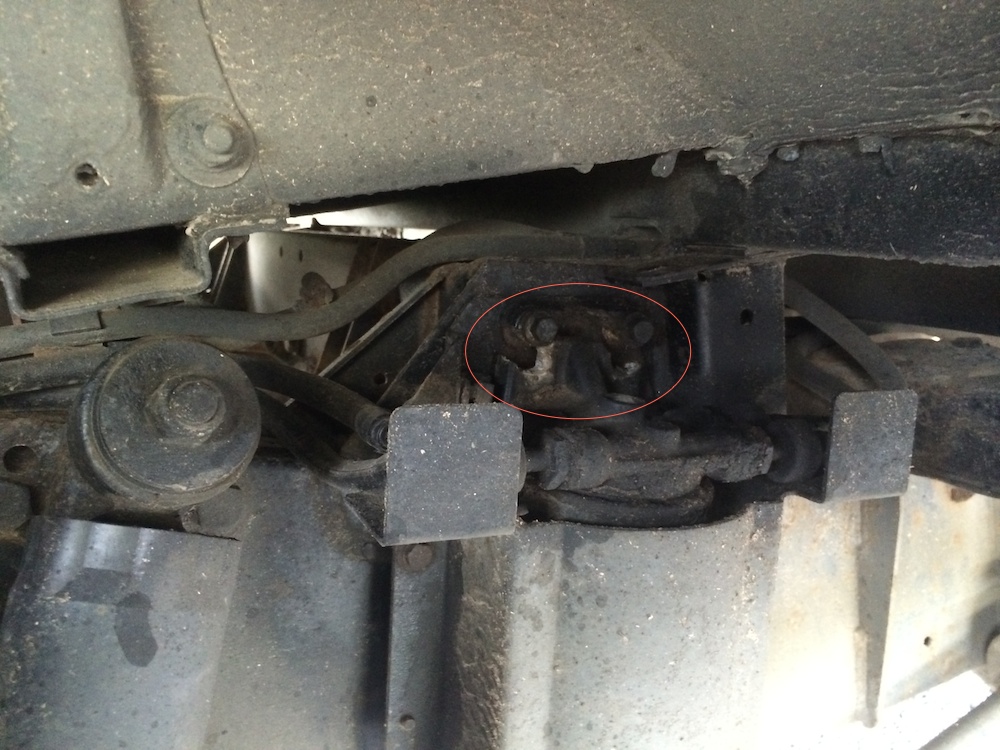 So to BLRC this morning and new filter housing and filter bought.
All fitted.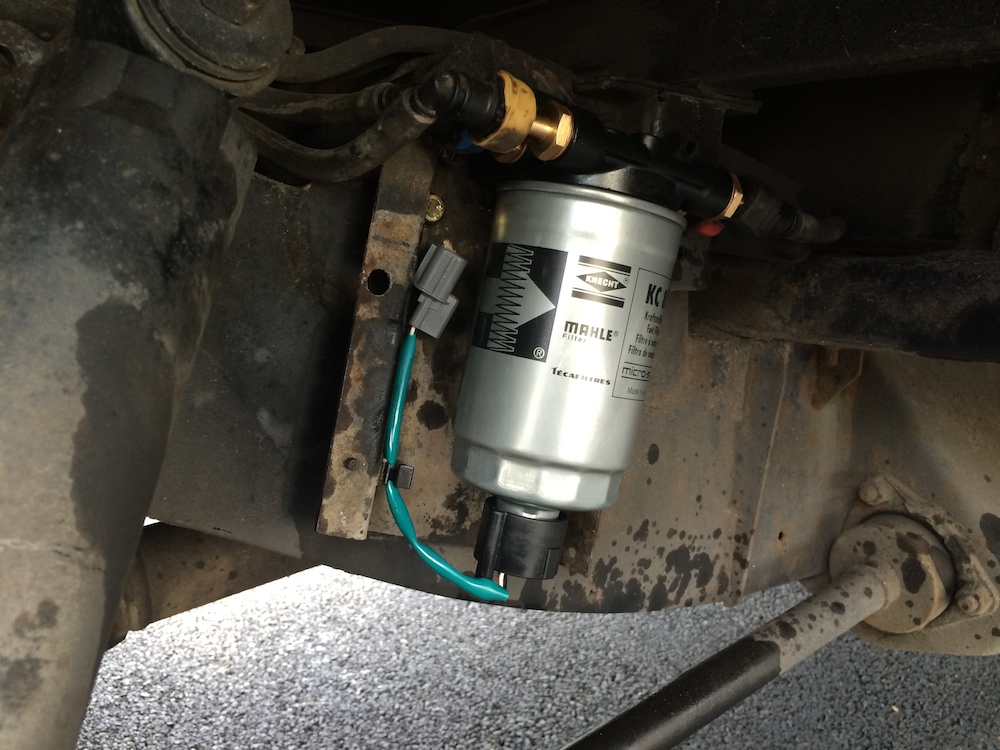 While I was at BLRC I treated the car to a set of wind deflectors so now I can drive like a proper defender owner with my arm out the window.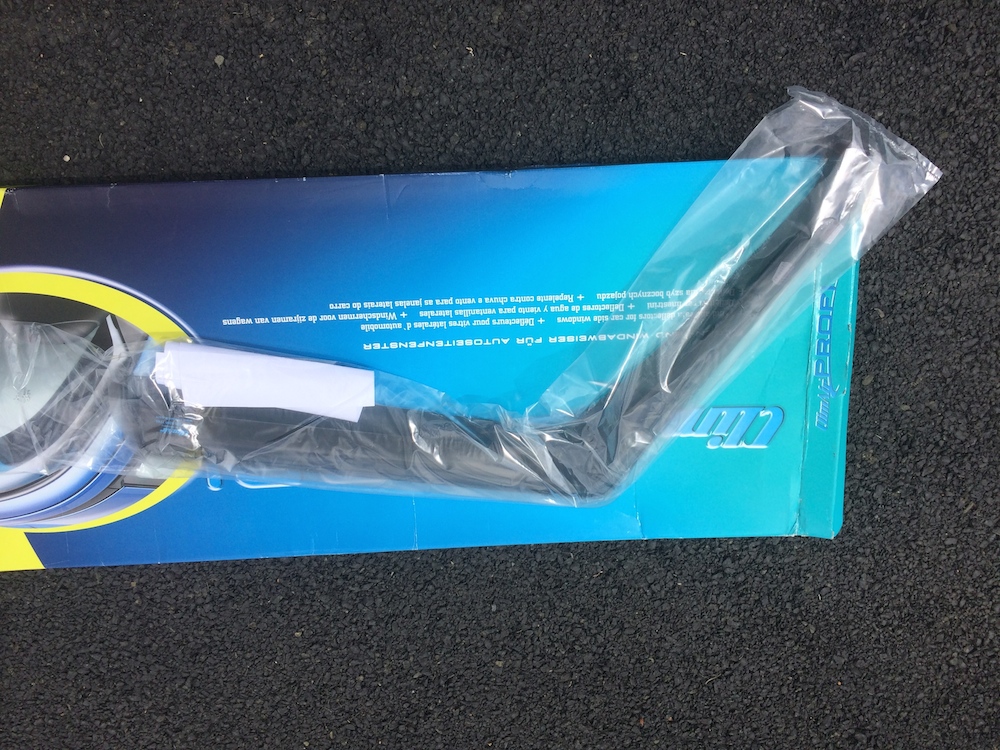 19/07. Nothing really to report, all's going brilliantly with the car and so far I've turned down 5 offers to buy it! So with nothing to do to it I've resorted to spraying up a new set of spotlight covers for the roof lights. Can't think of anything else to do really until I get enough gathered up to buy the snorkel I want.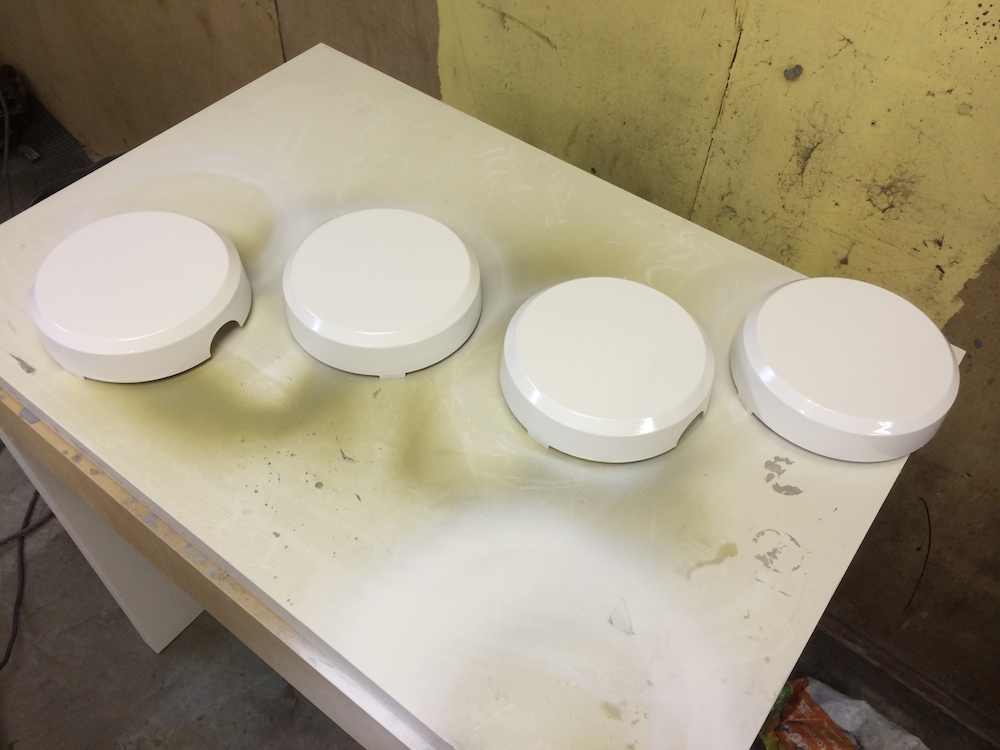 04/08. My new snorkel arrived, the day before we are due to go on hols in the car.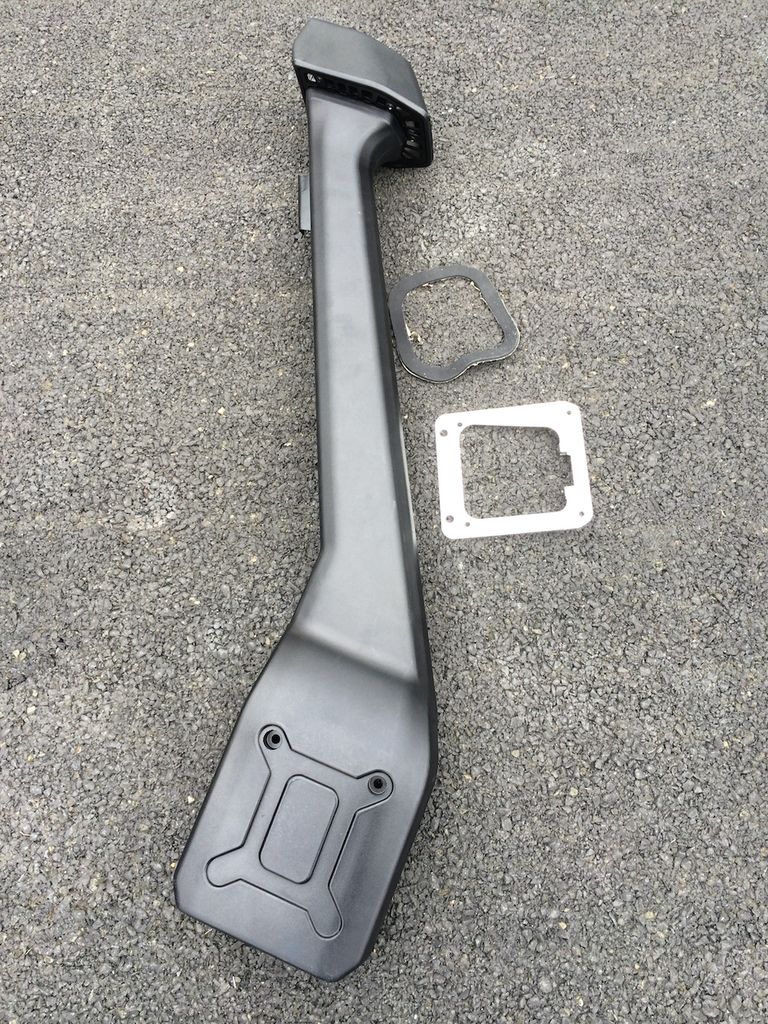 I have to be honest, it looked to be an easy fit but getting into where I needed to be to fit the screws proved a real challenge. It was worth it in the end as I think it suits the car well. Oh and I got the spotlight covers finished to.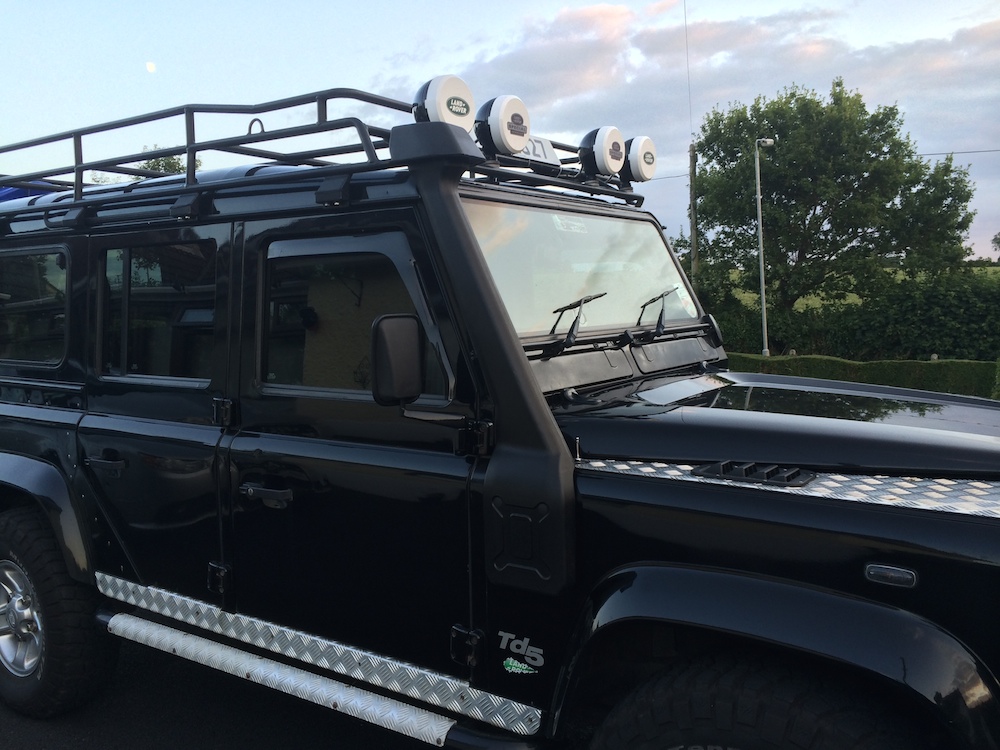 09/08. We went to Longleat safari park.
Things were going well until we went into the monkey enclosure,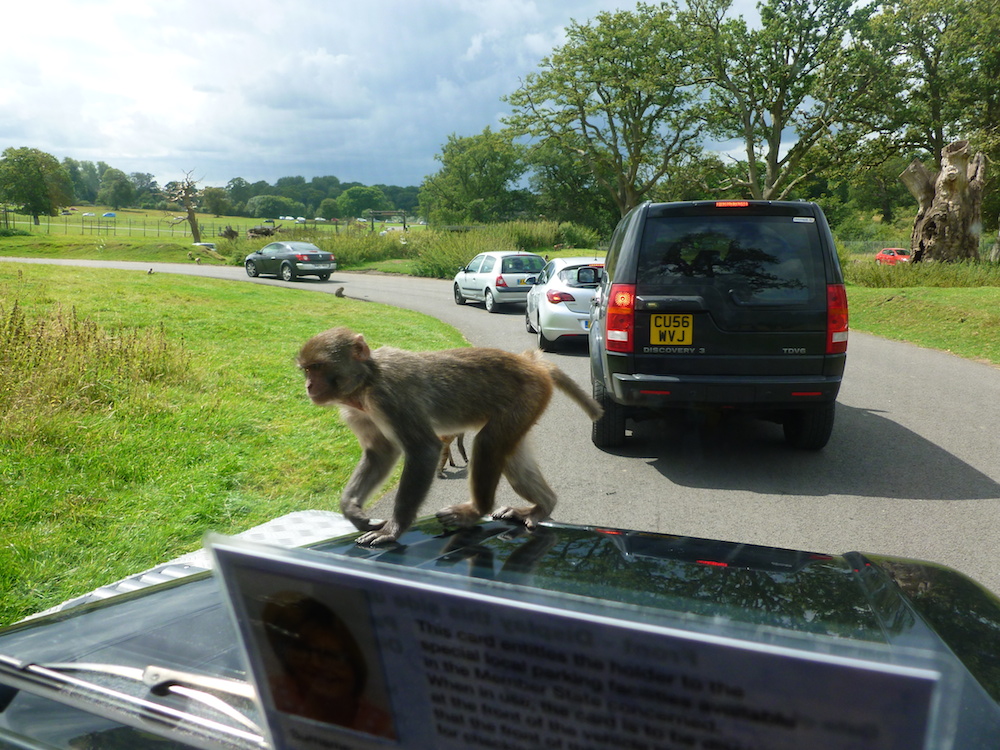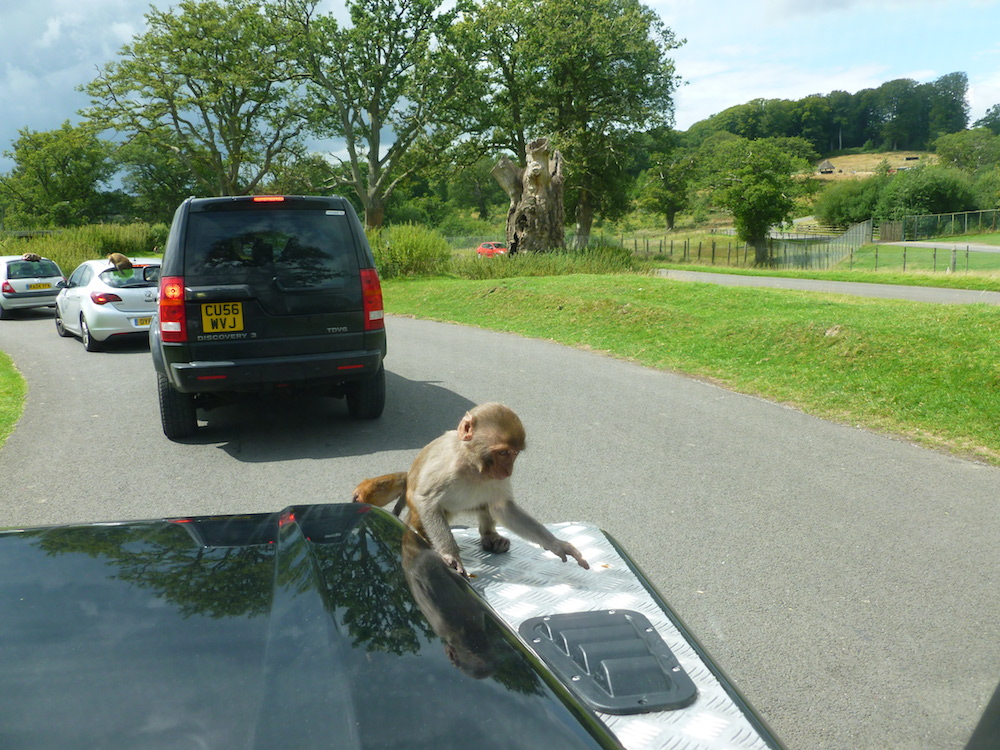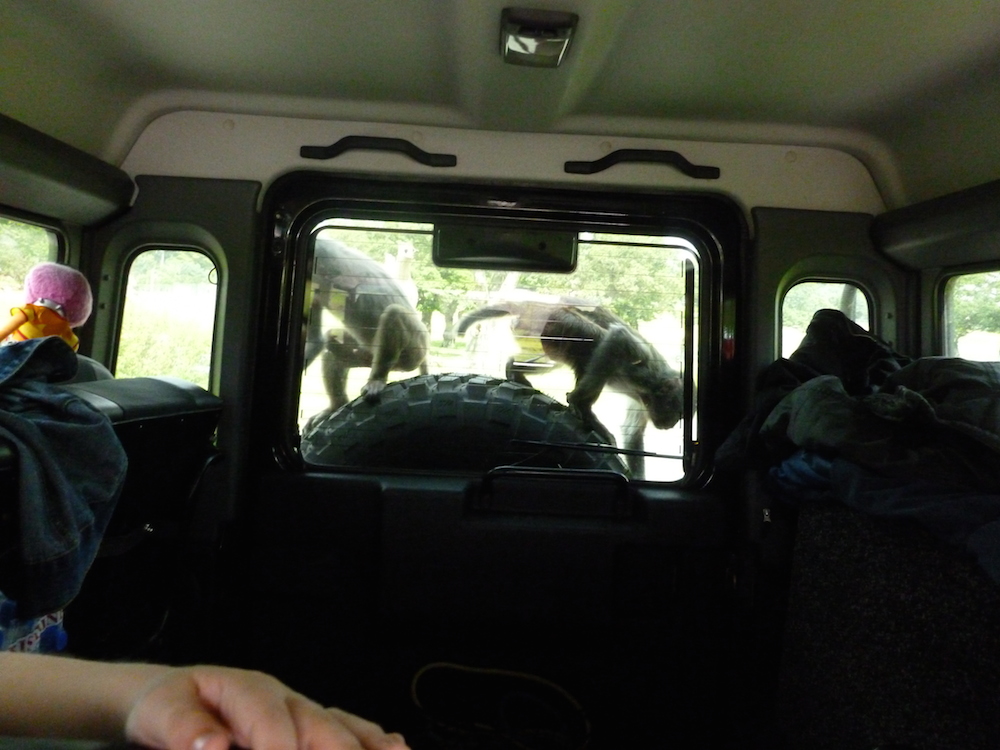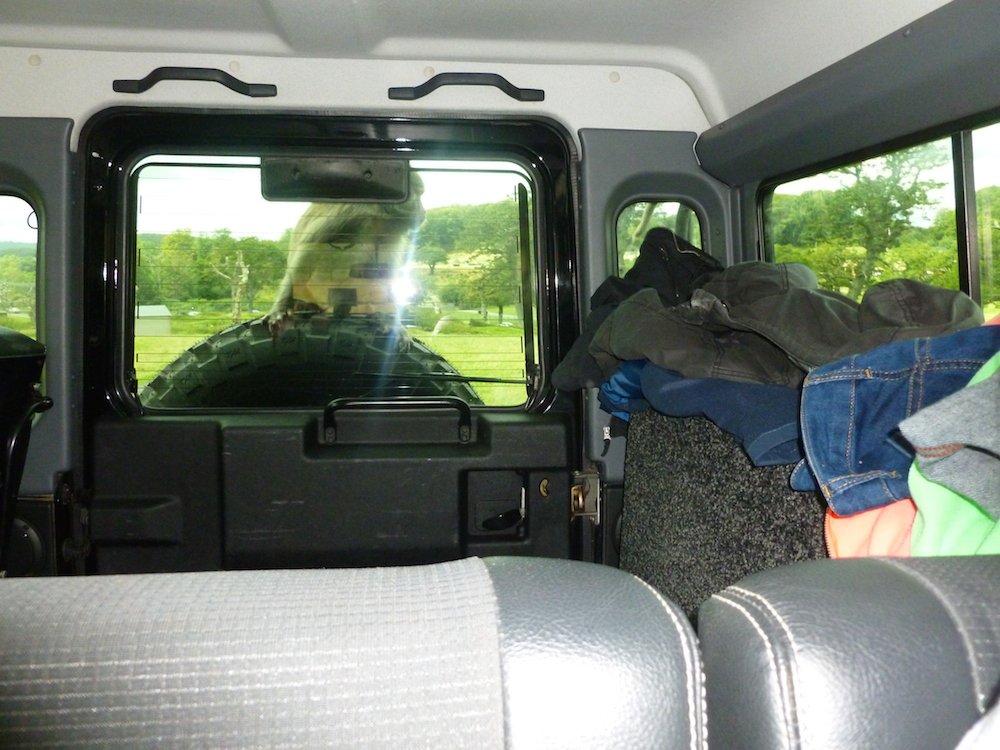 they decided they liked the car so much they would try to keep bits of it. As you can see the tried to pull all the rubbers off and one cheeky chappie (not what I called him at the time) ate the wire for the reversing camera.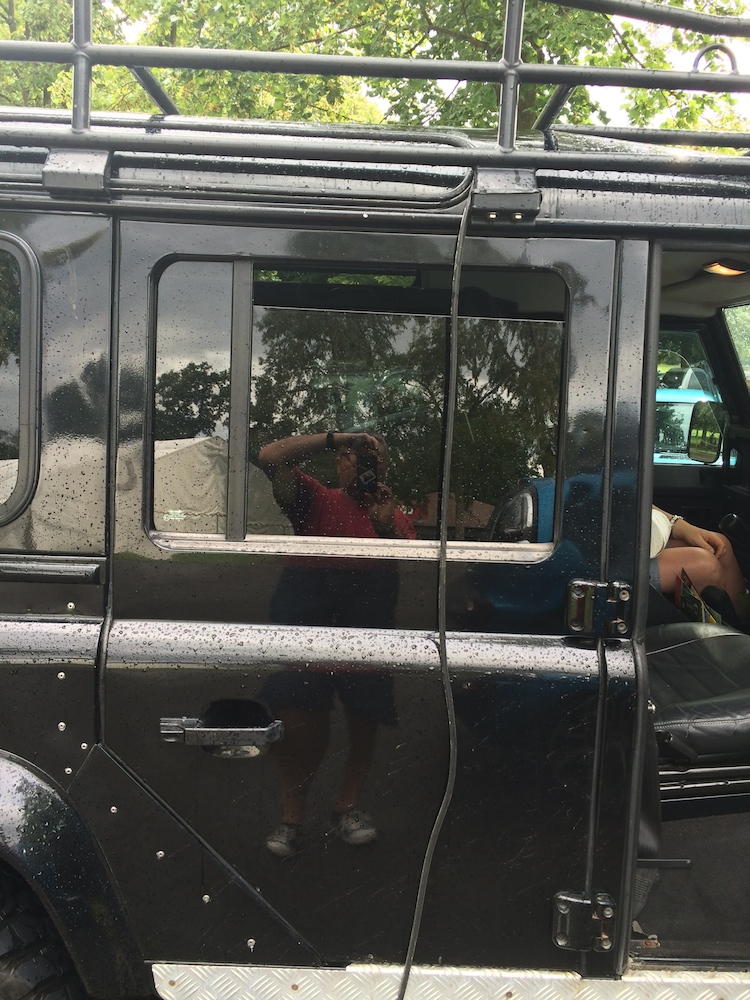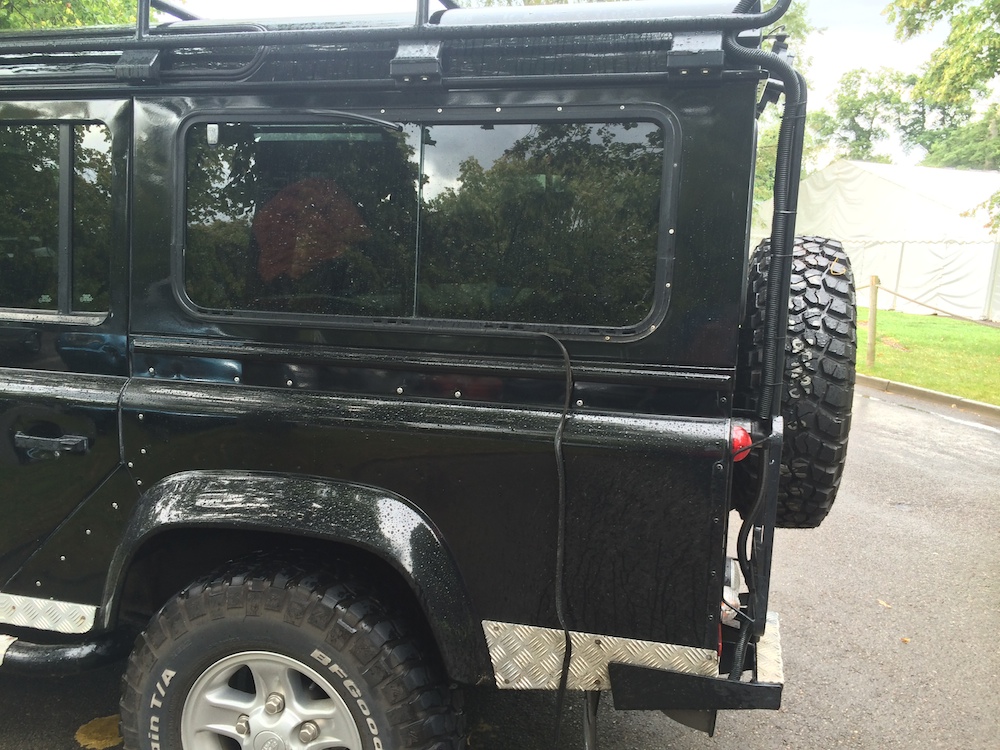 I was able to get everything fixed except the reversing camera, that's a new one needed.
10/08. My favourite day, we went to Beauliue Motor Museum and as part of that we booked in to an official Land Rover Experience. I thought it would be nothing more than a little green lane trip around a forest. It was through a forest, literally through the forest! We all gathered at 10.30 for a talk.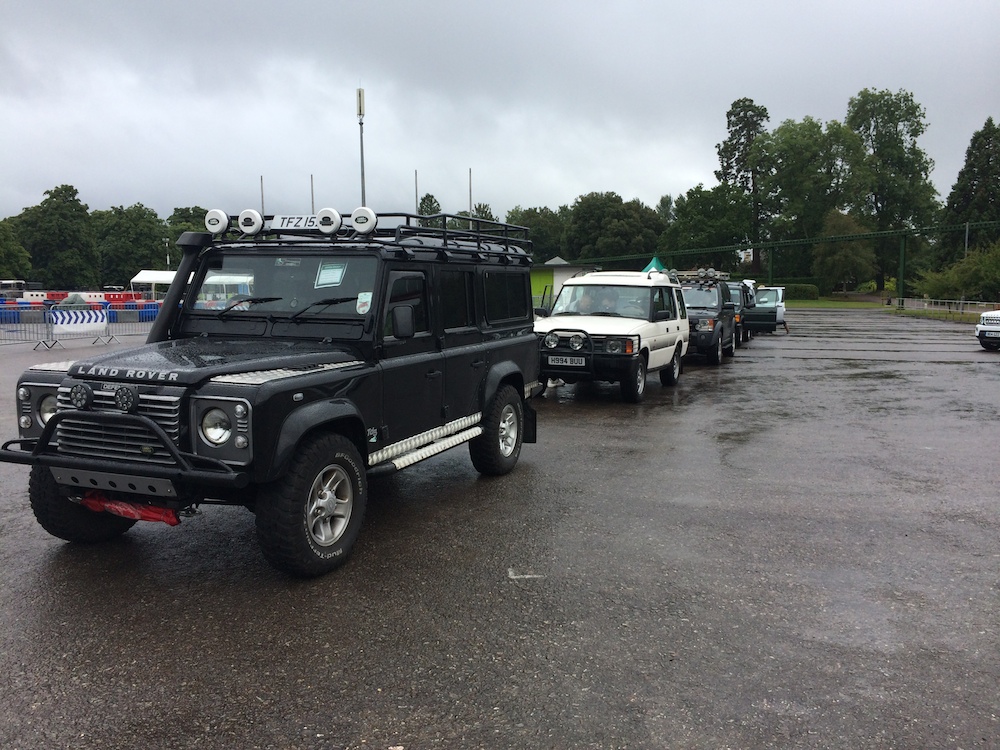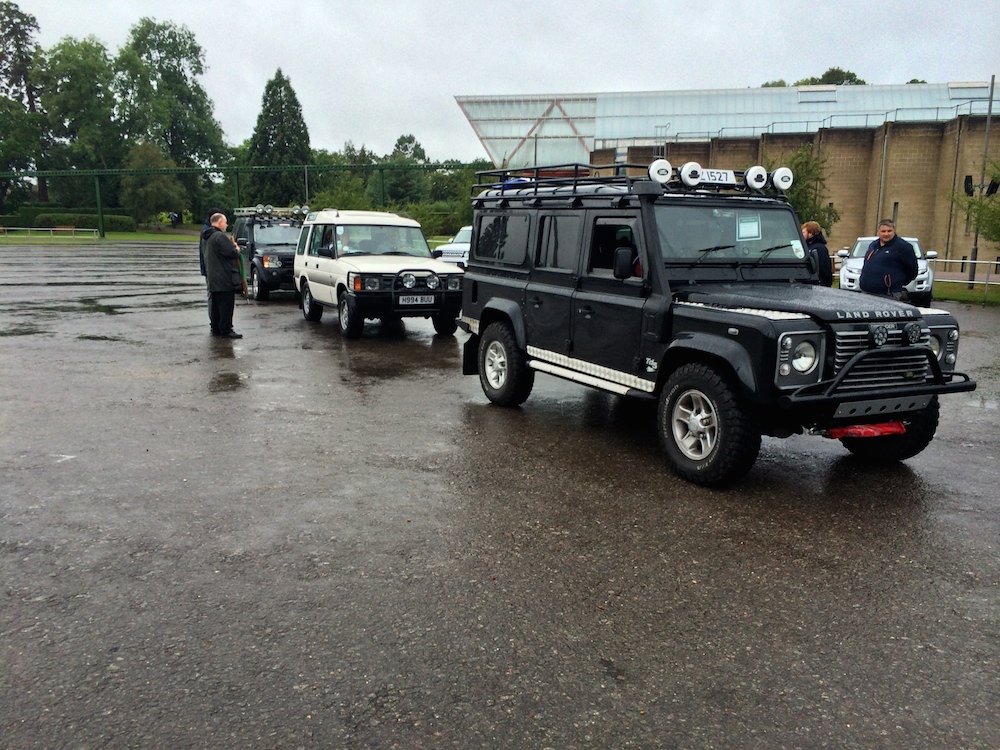 We set sail into the forest, it had rained all the night before and was still raining when we set out. As I say I wasn't expecting much, but it turned out to be a full off road experience. Unfortunately I don't have many photos as I was to busy concentrating on keeping the car straight.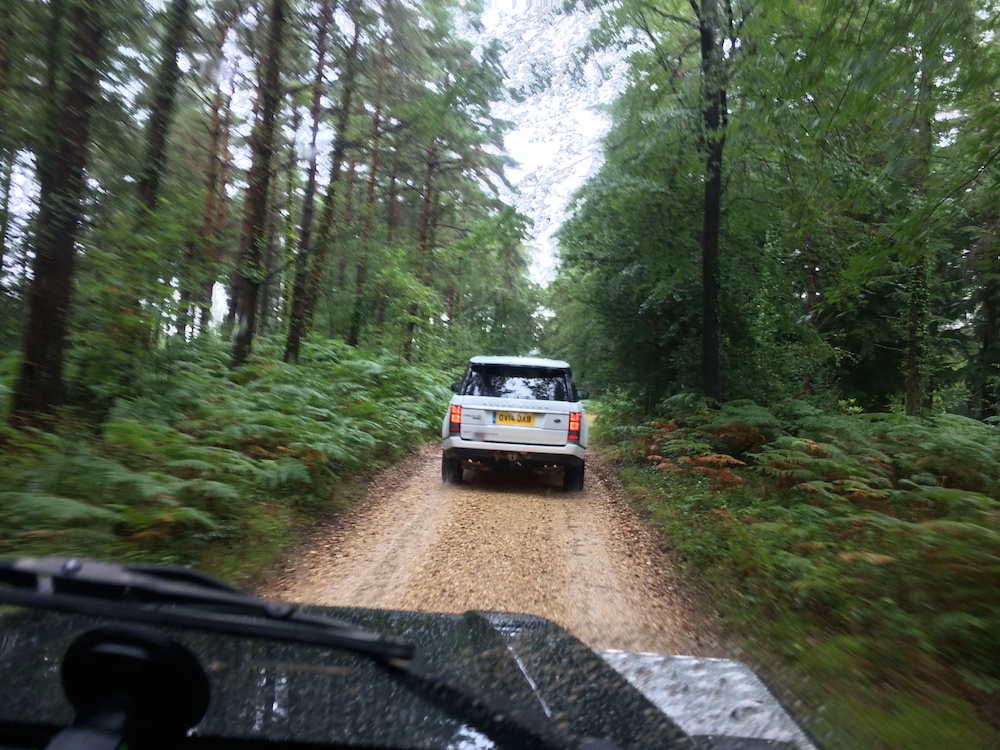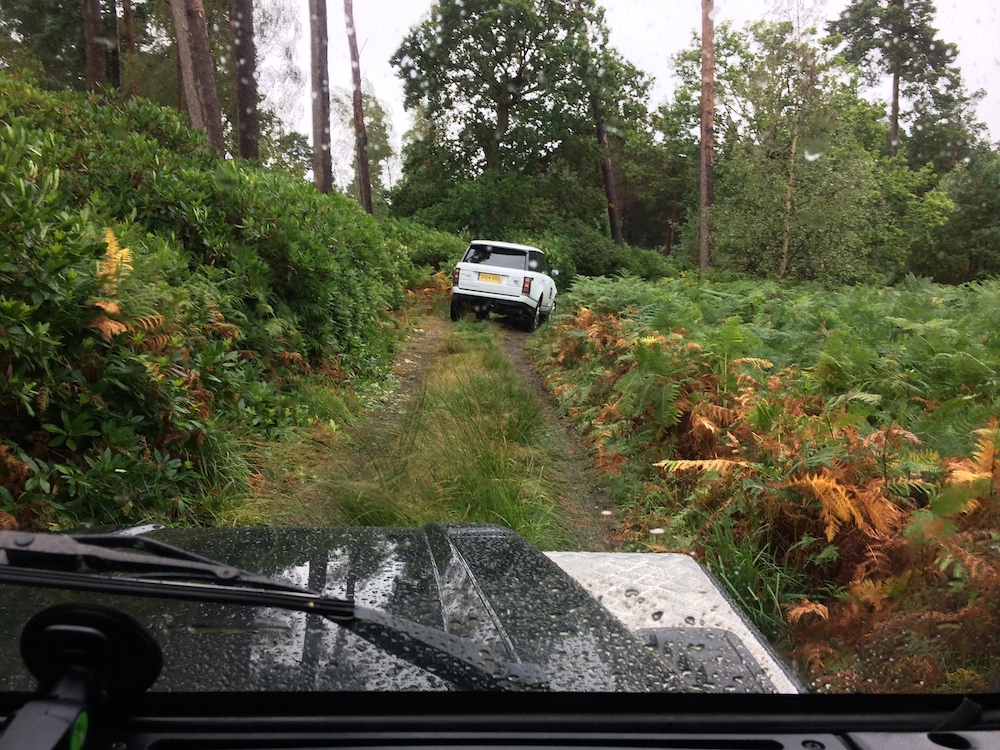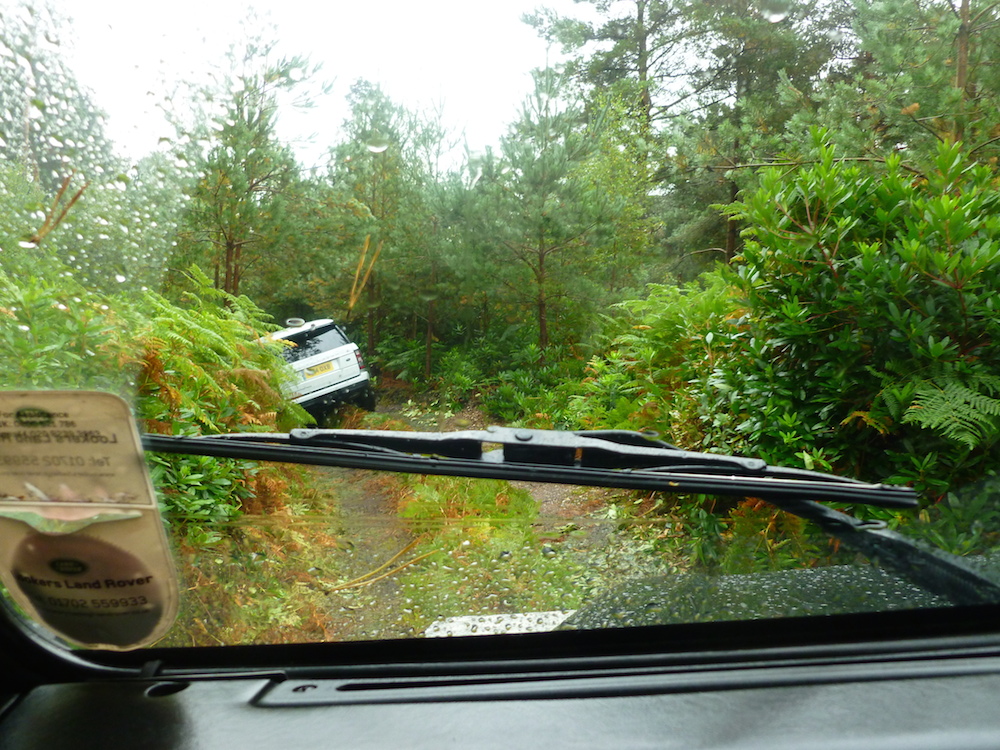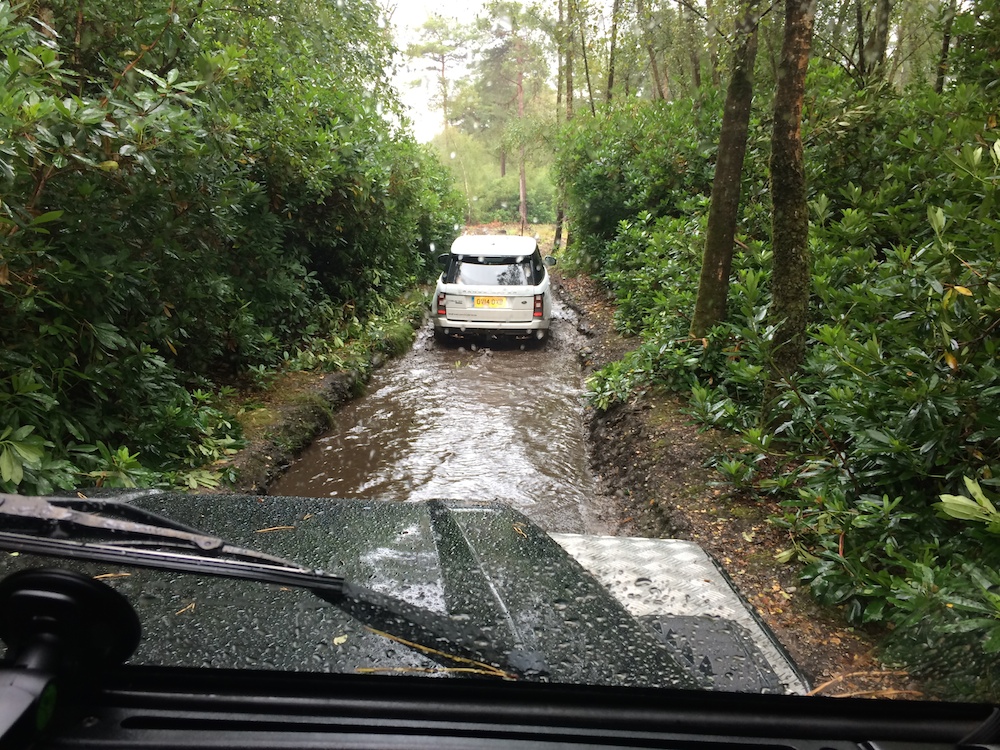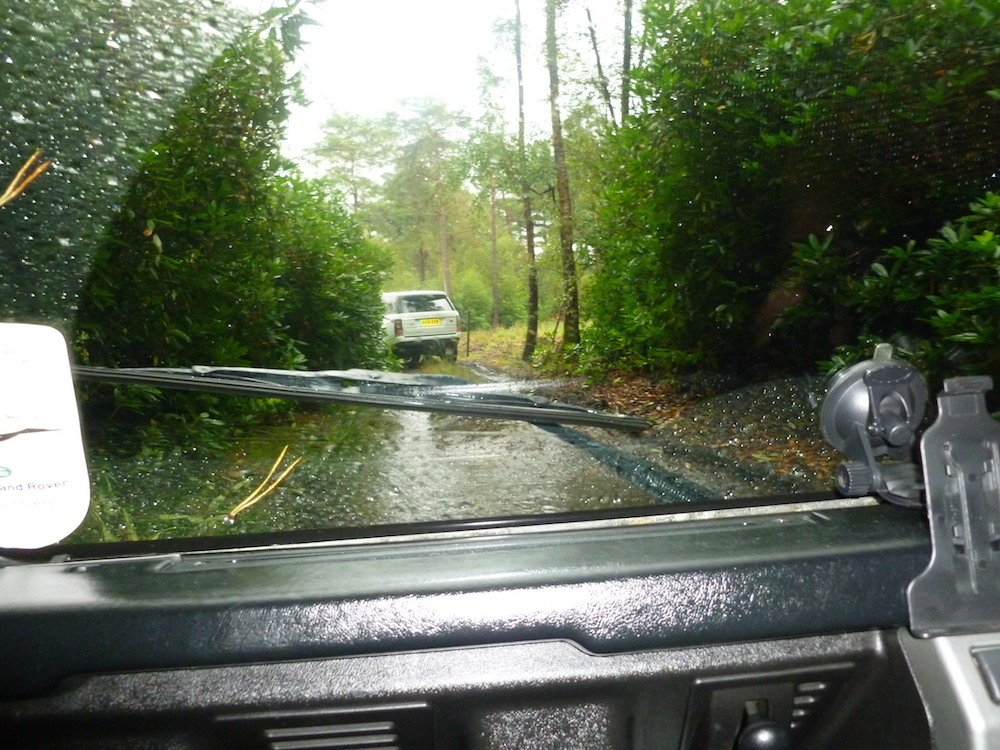 And after parked up for a rest with all the other land Rovers
Kids loved it and so did I. What a car. the photo's show very little but I now see exactly how low ratio and diff work, amazing.