21/06/2014. A couple of weeks ago my Uncle asked me to go to see him as he had something to ask. He proceeded to tell me about a scooter he had in the garage, a 1966 BSA Scooter, something I had never heard of. He wanted to know if I wanted it with one caveat, it has to remain with me and never to be sold. He then went on to tell me that he bought it NEW from a motor cycle shop in Lurgan called Tommy McCabries! And he had the original first tax disc to prove it.

So I went to his house today to to get it. Problem was I had to find it first.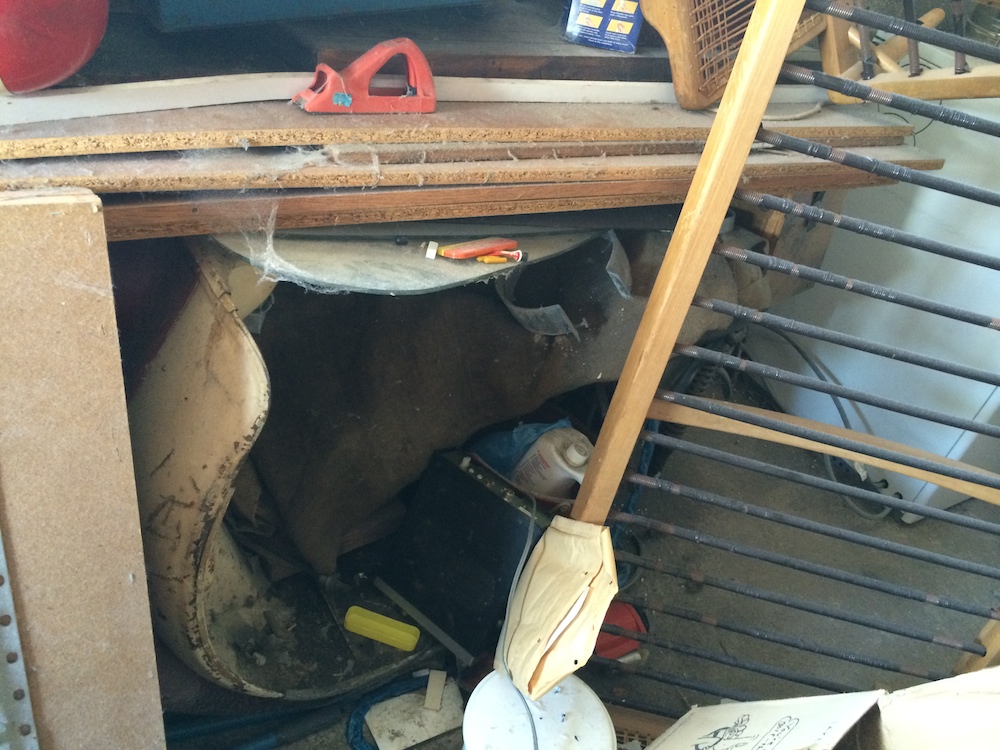 After moving 30 years of stuff piled on top of it I finally revealed this.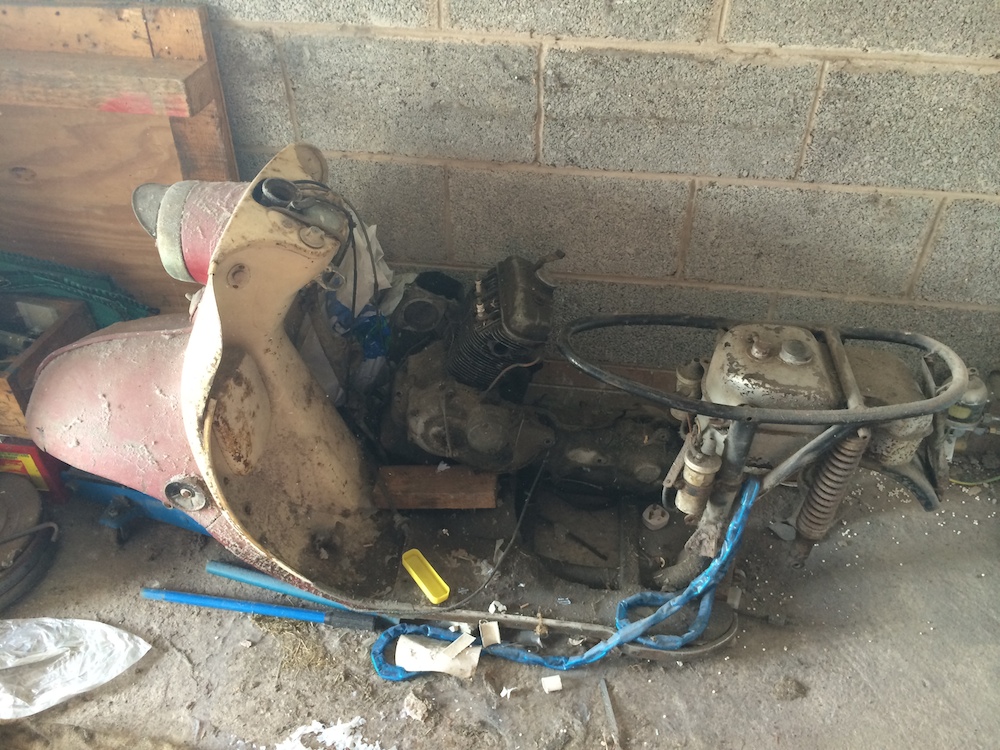 Where was the rest of it? Um keep searching, its all there, just in different places. It took nearly 2 hours to find everything but I do think I got all belonging to it. So everything was carefully put into the Landy ready to go home.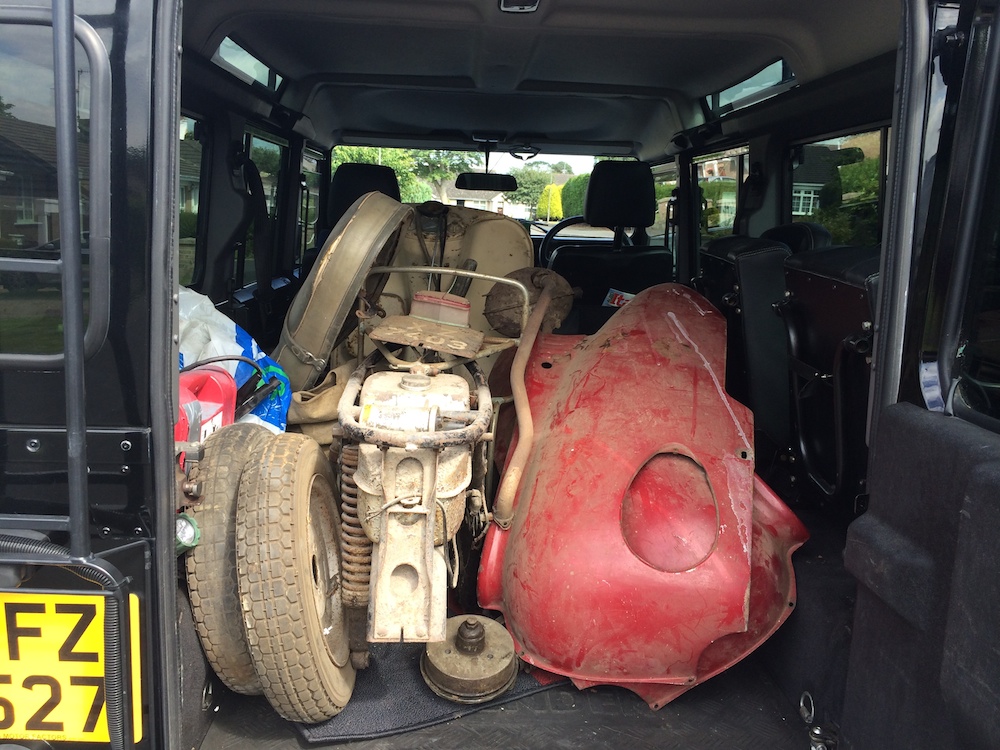 Once home I was really eager to see what it looked like so I sat everything as it should be just to see.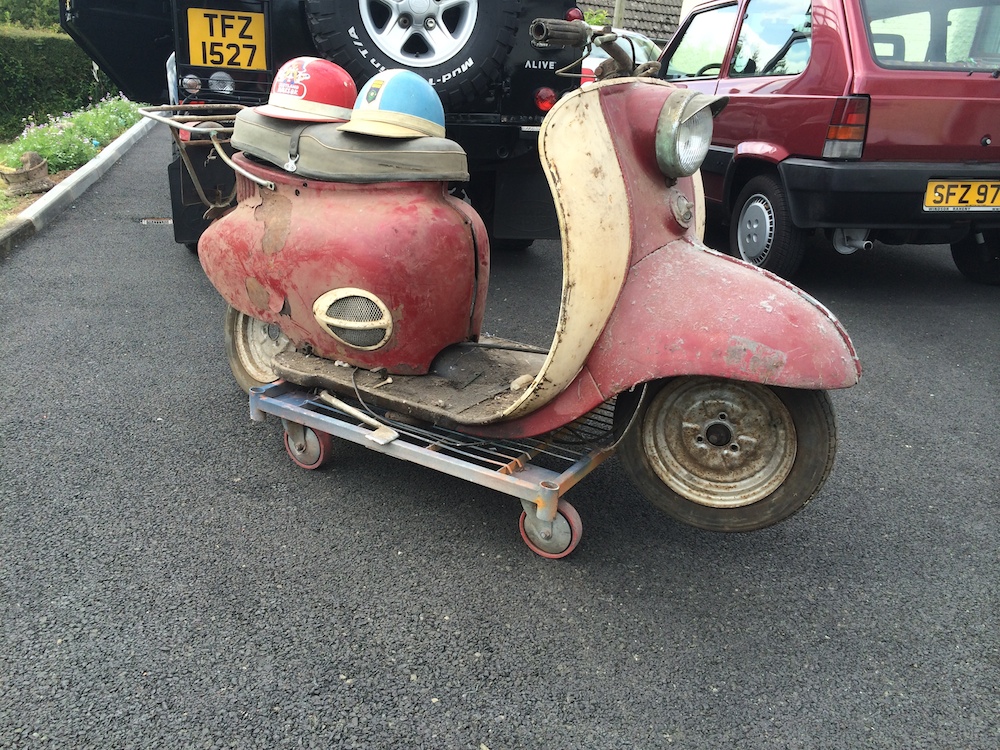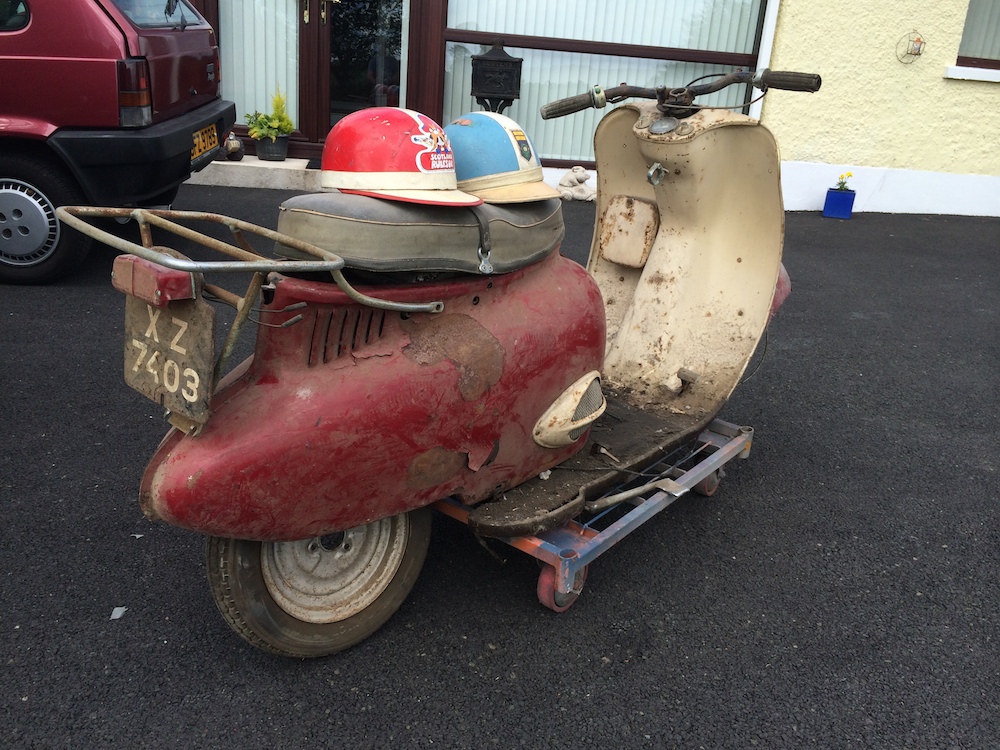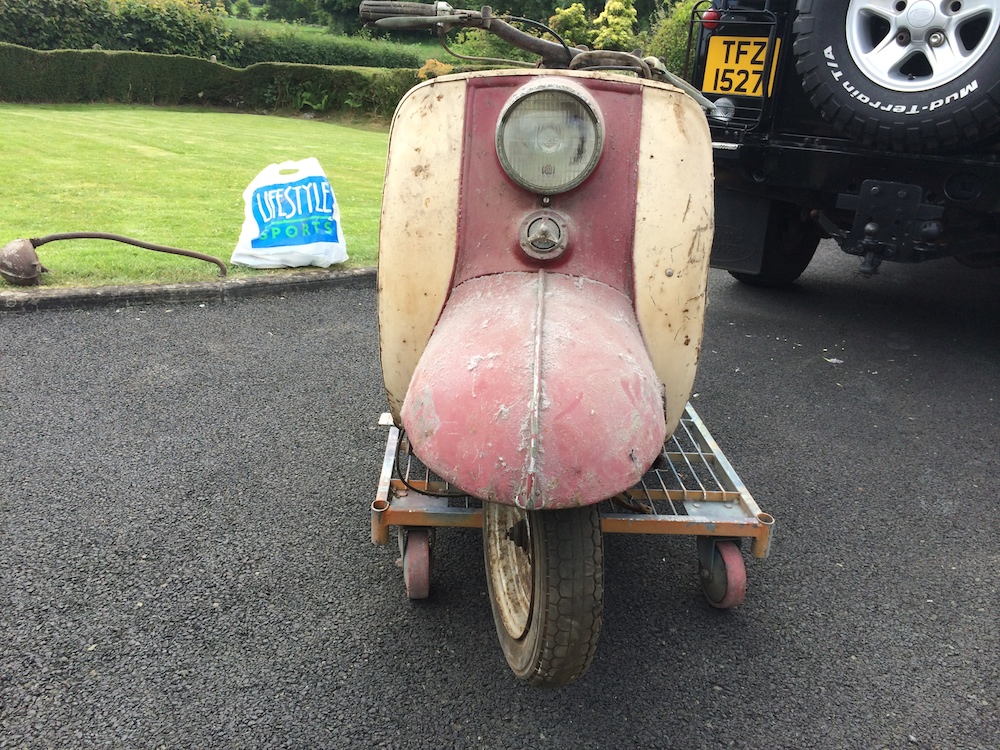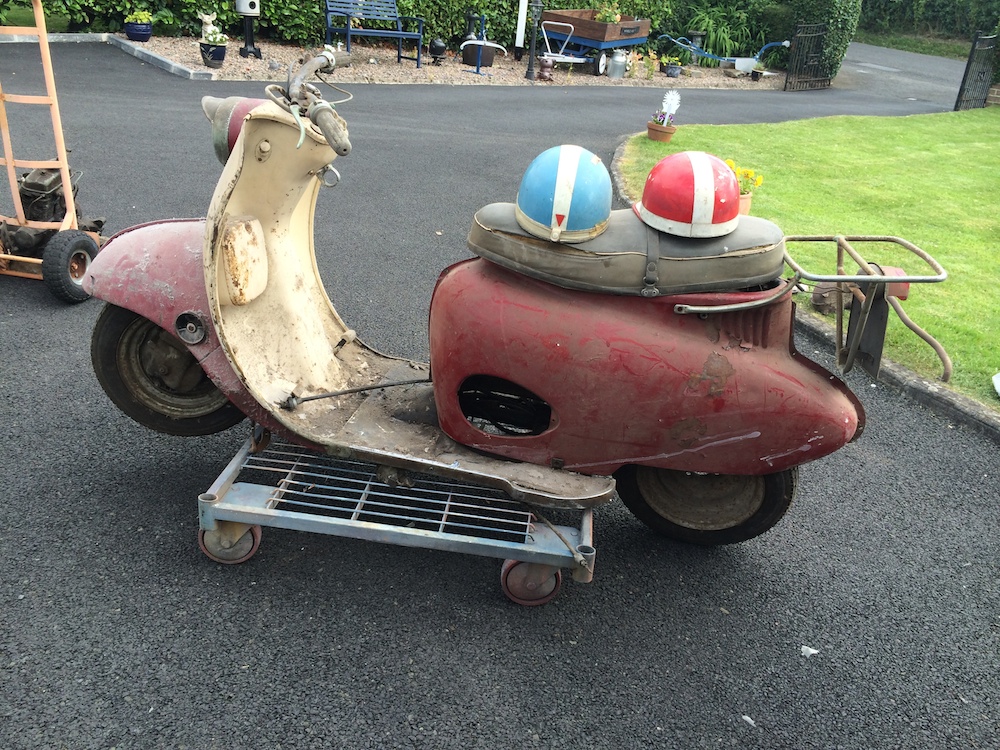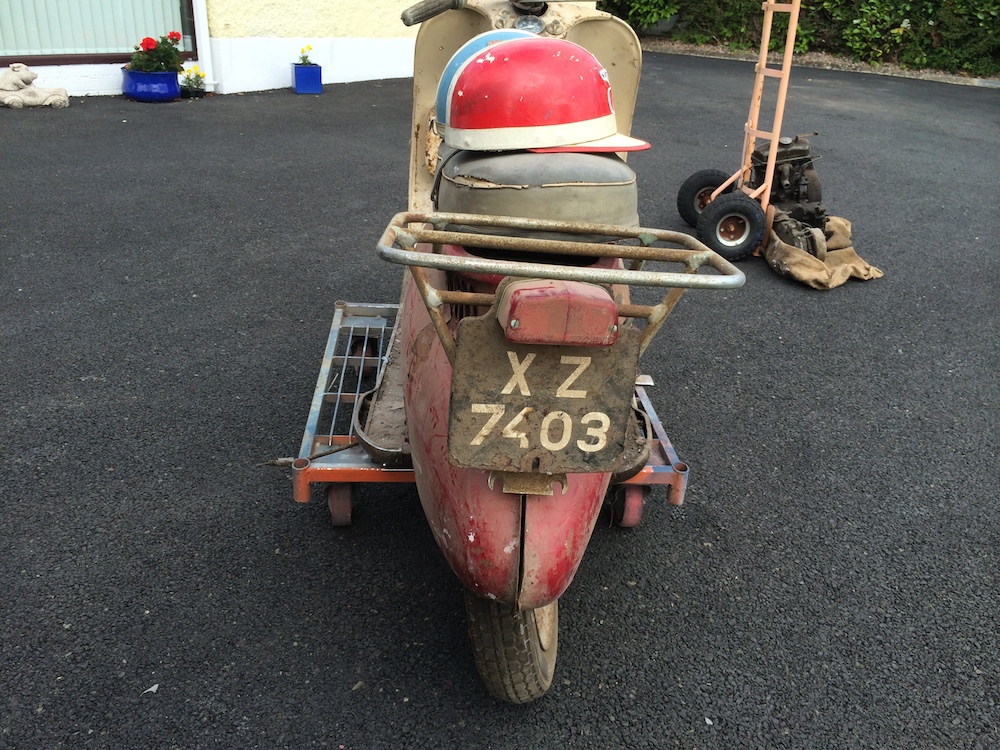 There does seem to be a part from the engine missing but I have a bag of stuff it may be in.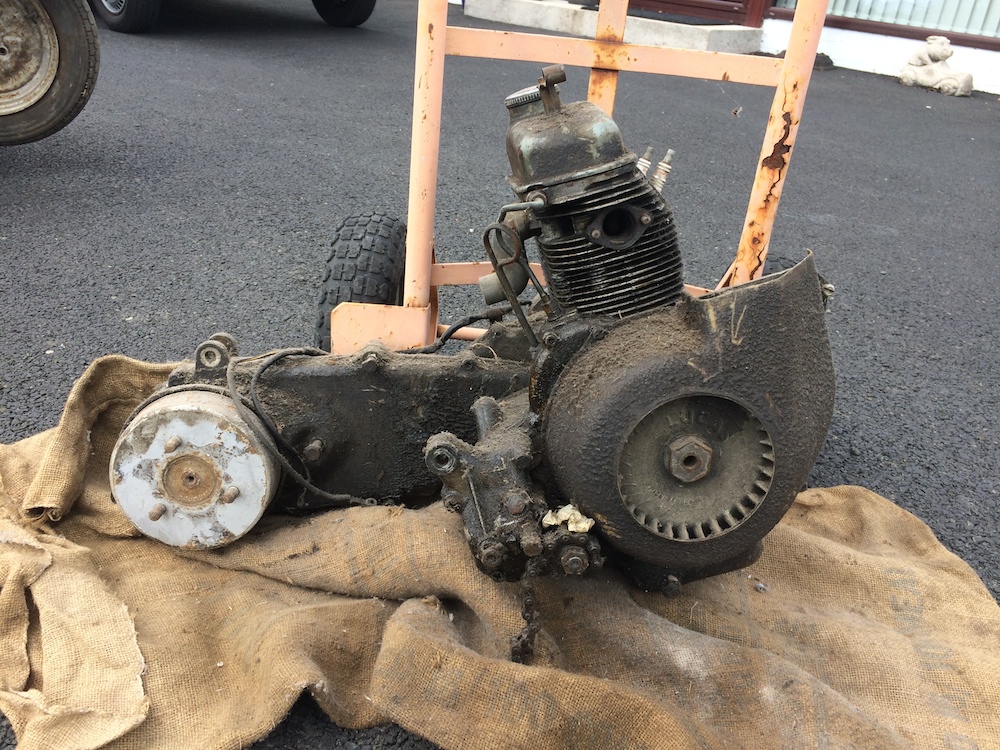 And my Uncle confirmed that this is the original mileage.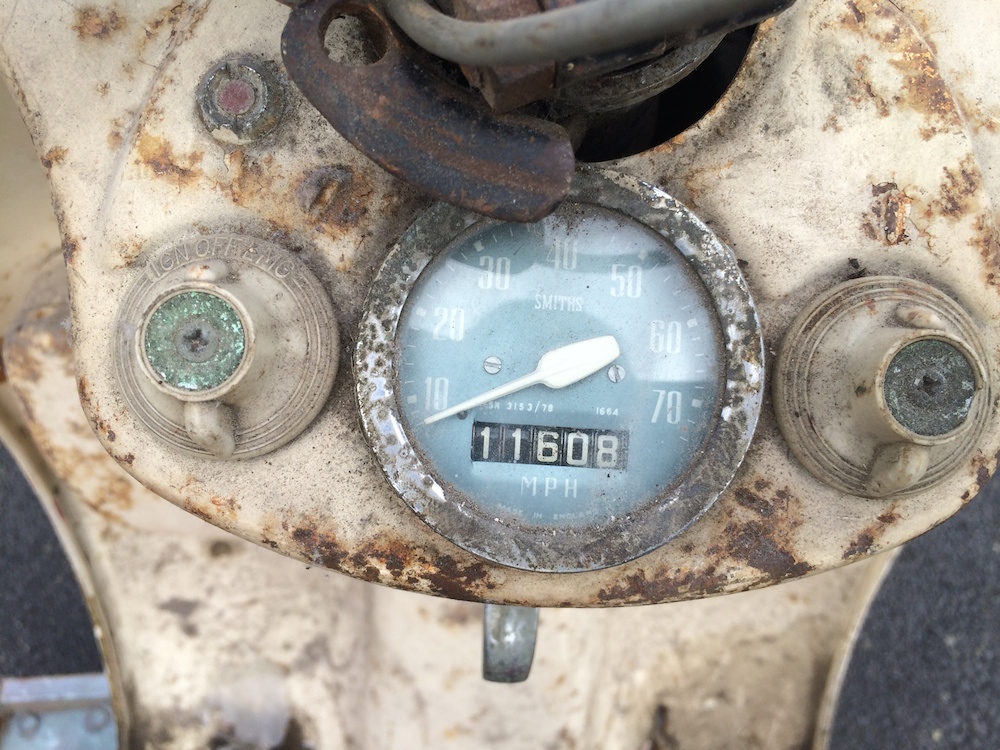 The best bit though has to be my Aunt and Uncles original helmets bought on the same day they bought the scooter. The blue one is my Uncles.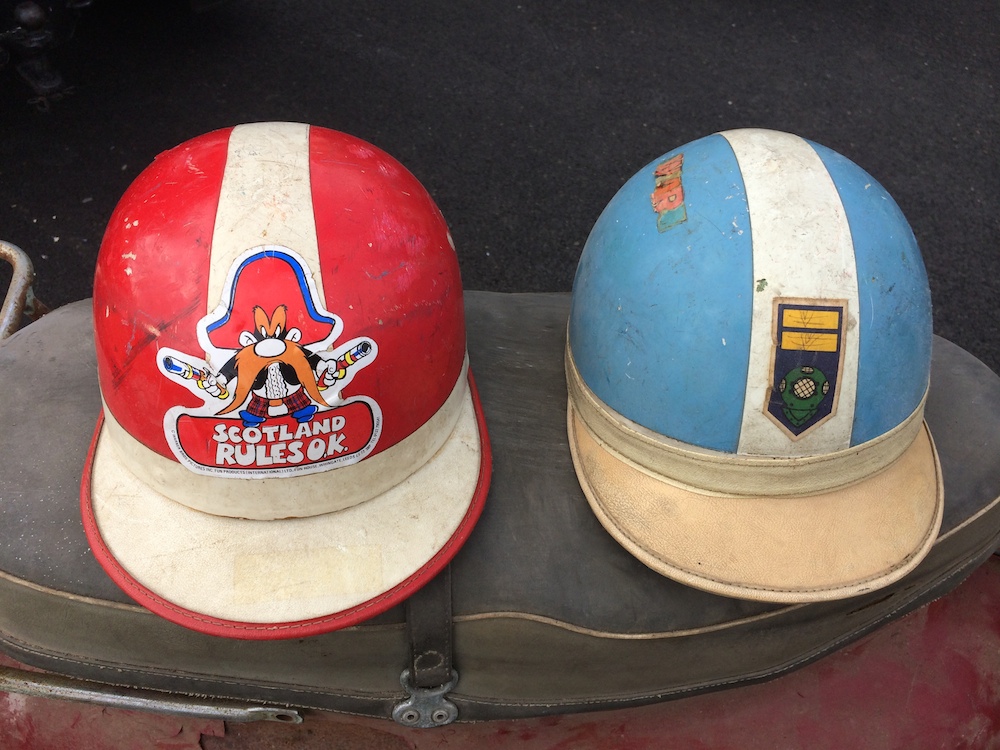 So another scooter to restore but as this one will never be sold I will take my time in its restoration to make sure I get everything right and back to originality, my Uncle will be on hand to tell me if I've got a bit wrong.