2015 Abarth 595
12/10/15. I have been saying I was going to buy a 500 Abarth since the day they were launched but have never been in a position to buy one. That changed in August and I ordered this 595 from the local Abarth dealer. A very helpful salesman called Michael has been brilliant and kept me well informed about when the car would be ready and he went the extra mile to get me photo's of the car at it literally came off the transporter.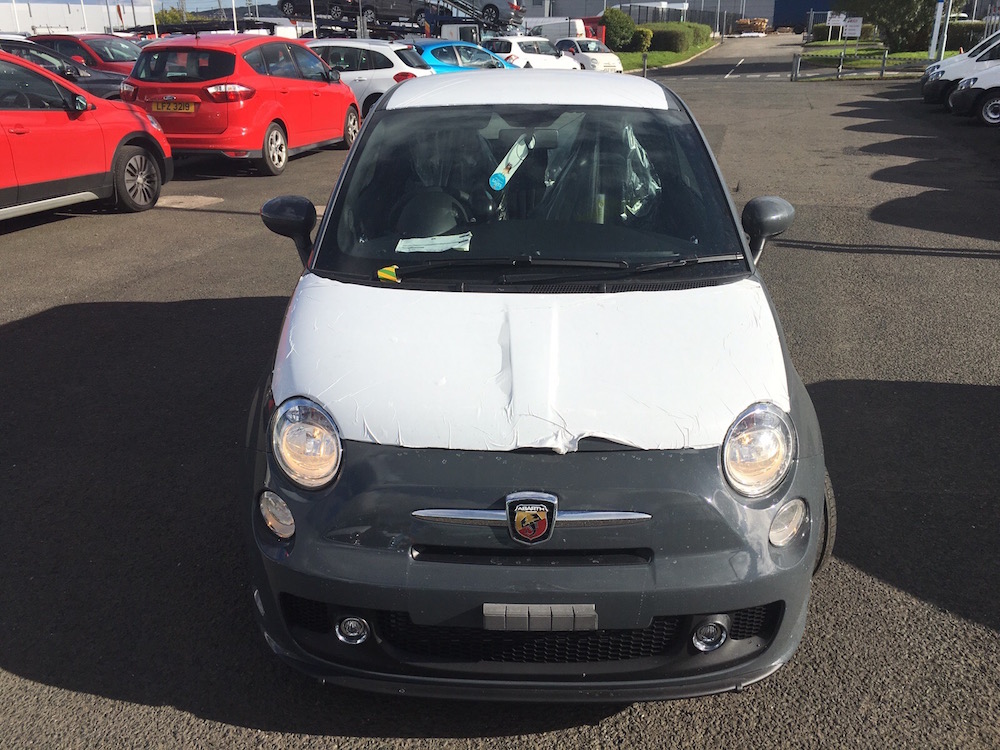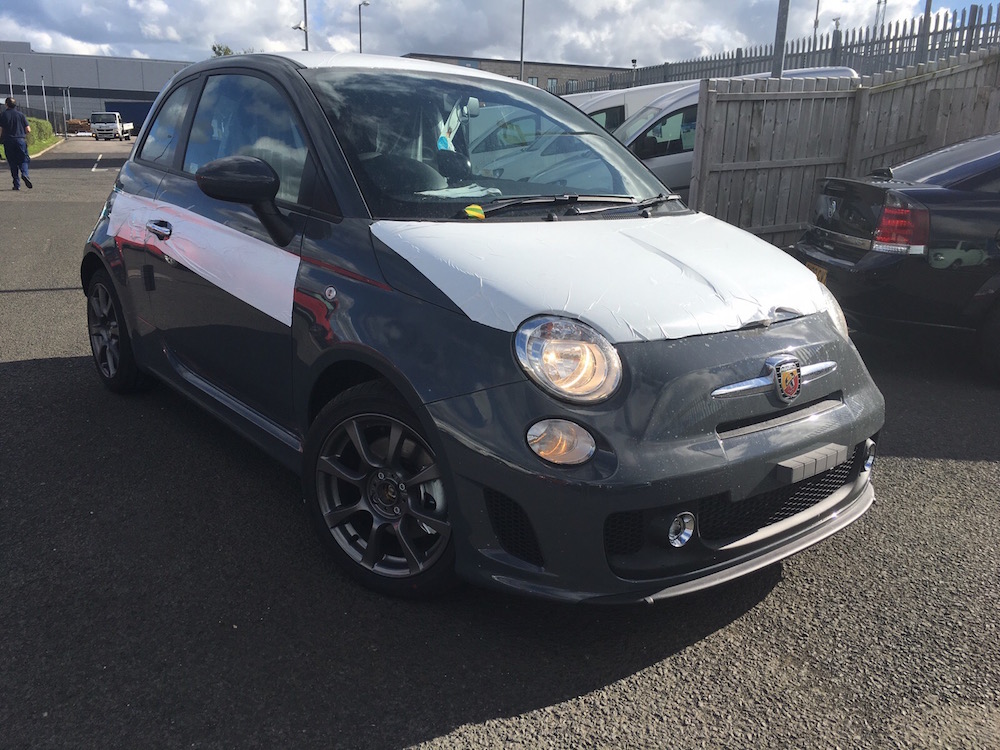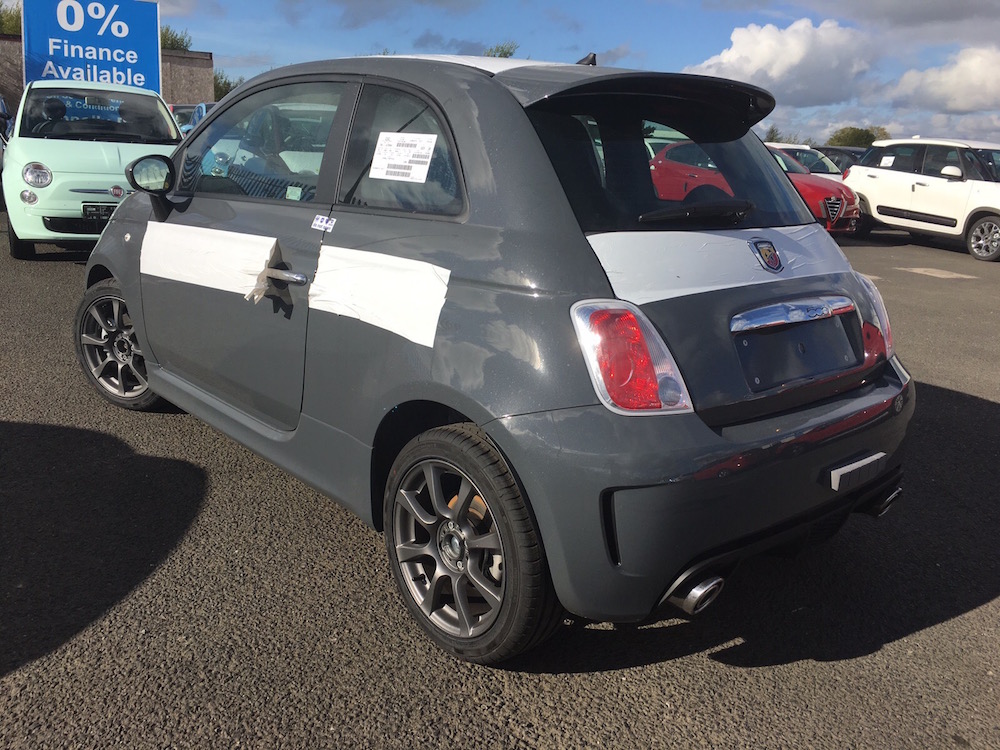 12/10. I picked up the car. Over the moon with it. Now to do the little bits to make it my own. First thing is to get the side decals on.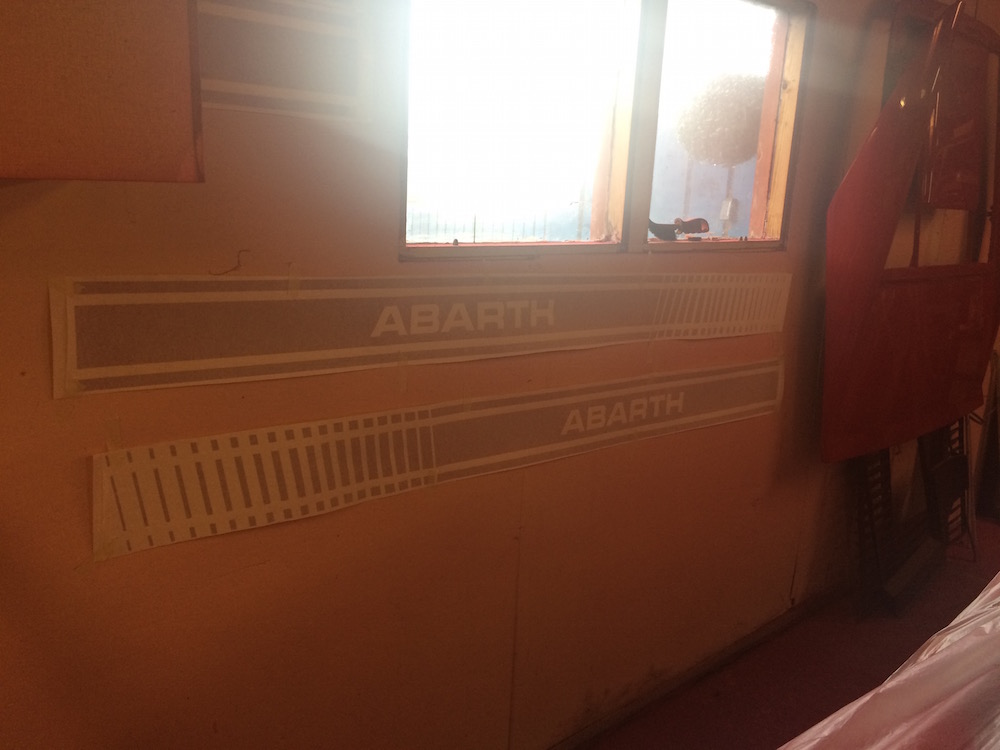 17/10. Got the decals on, it was more fiddly than I thought.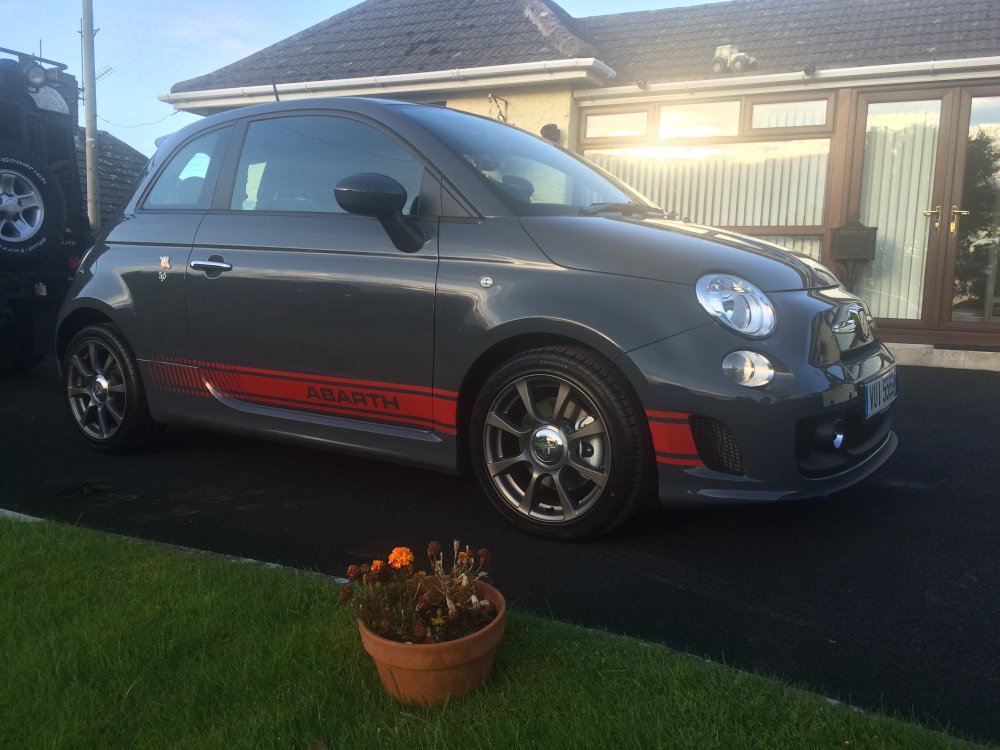 19/10. My new wheels arrived thanks to Canavans auto centre. 17" Team Dynamics in matt anthracite.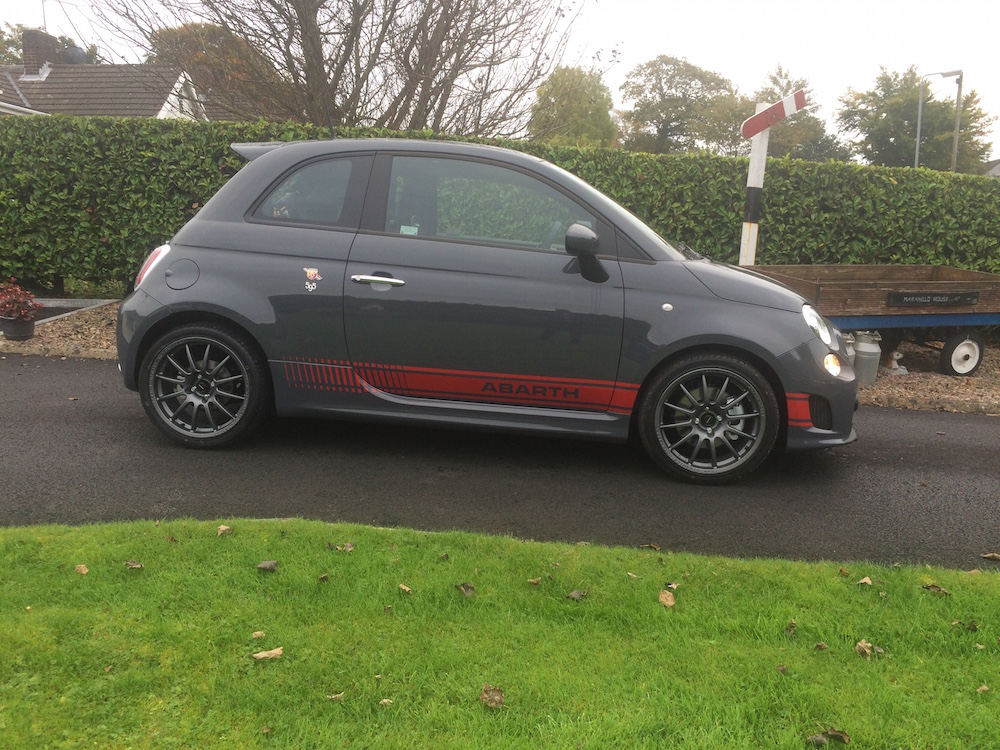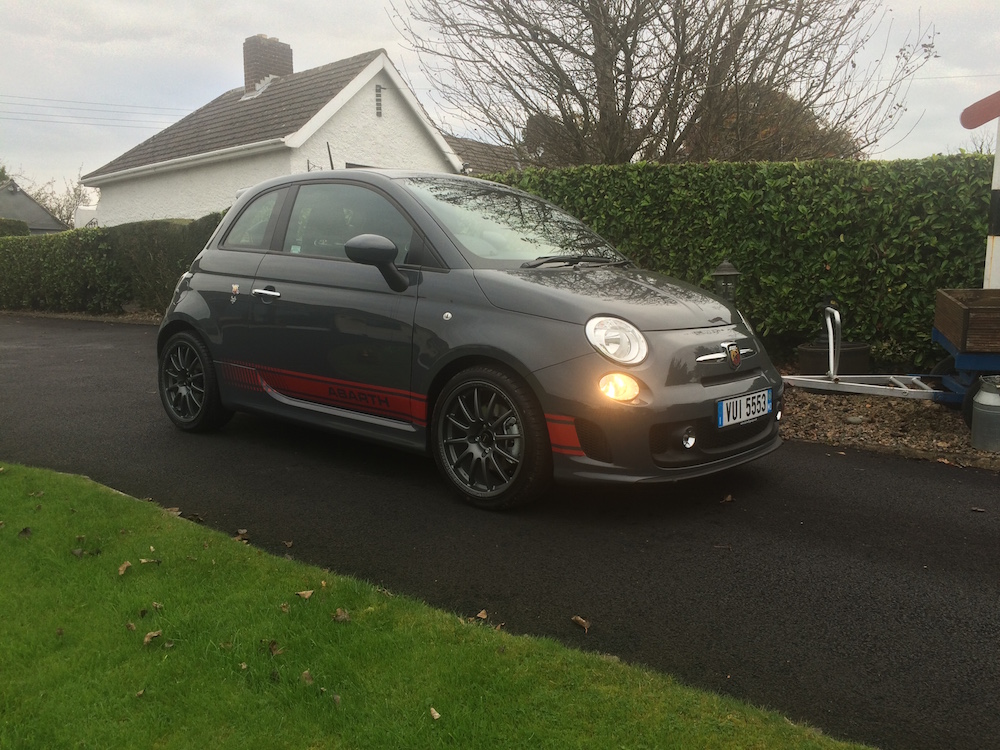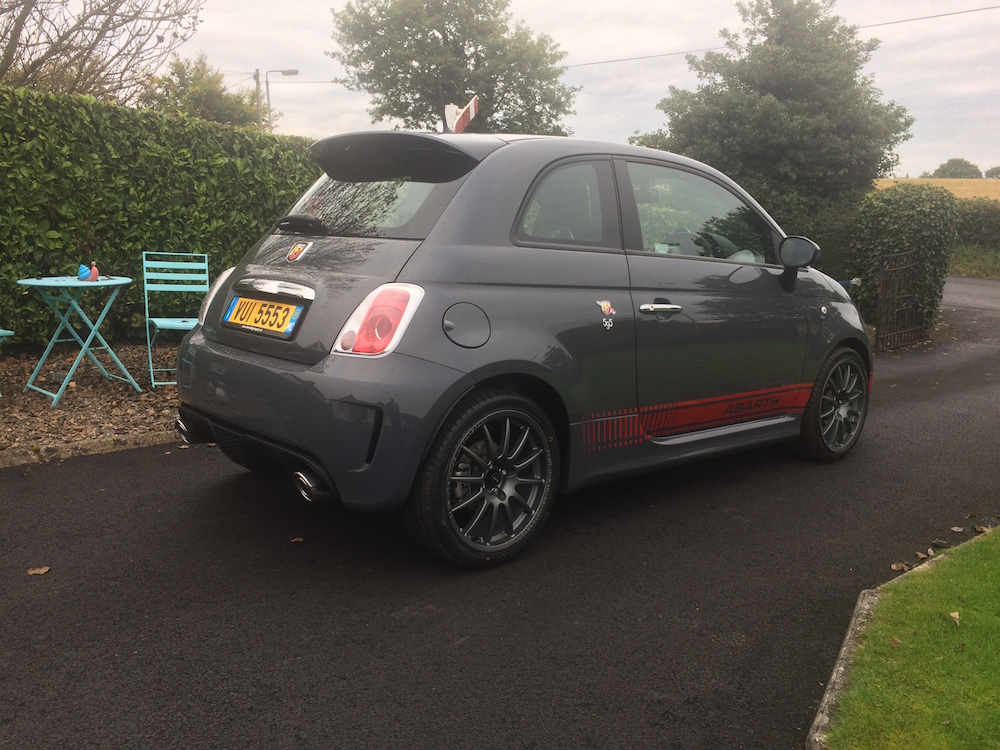 23/10. I had left a set of mirror covers I'd bought into a local guy to have them carbon dipped and I got them back today. What a job he made on them. To me they look like real carbon. As you can see I just had to add the made in Italy decals to finish them off.